This Buttermilk Banana Ice Cream Recipe is perfect for kiddos on a hot afternoon and with chocolate magic shell and hazelnut praline it becomes a delicious after dinner dessert for the whole family!
A delicious summer treat you should have in your freezer at all times!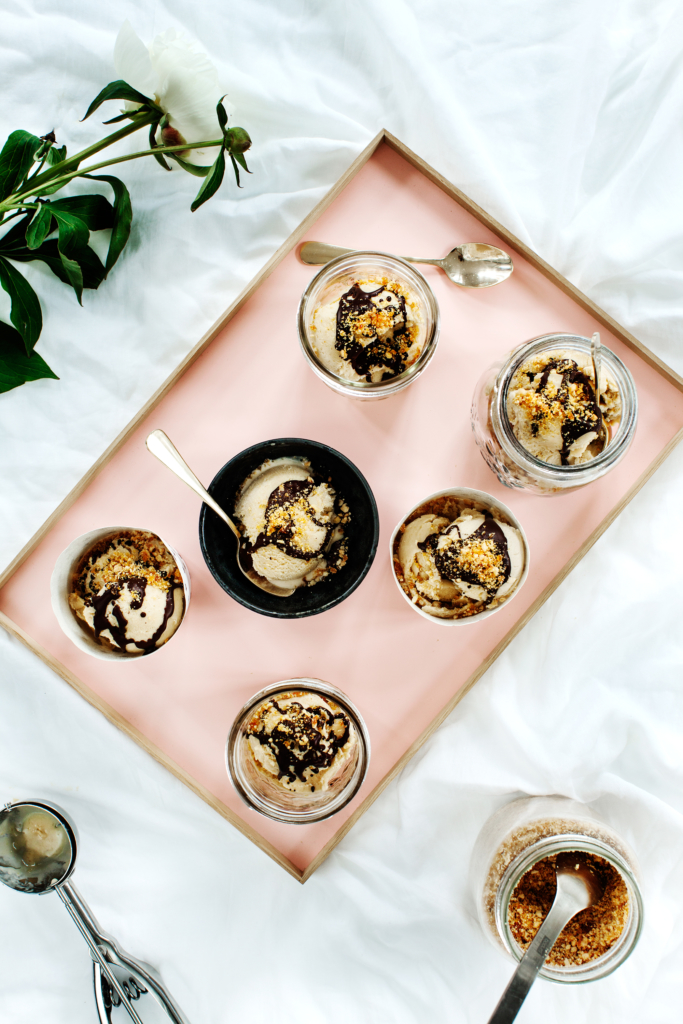 Who doesn't remember Chocolate Magic Shell
from the 80′? I sure do and it is still one of the best things about eating ice cream, the tap with the spoon to crackle it up is such a mesmerizing moment, true magic!
It is almost ridiculous how easy it is to make your own, only two ingredients and you can use any kind of chocolate you want. My personal favorite is dark peppermint chocolate, it goes great with almost every ice cream flavor out there.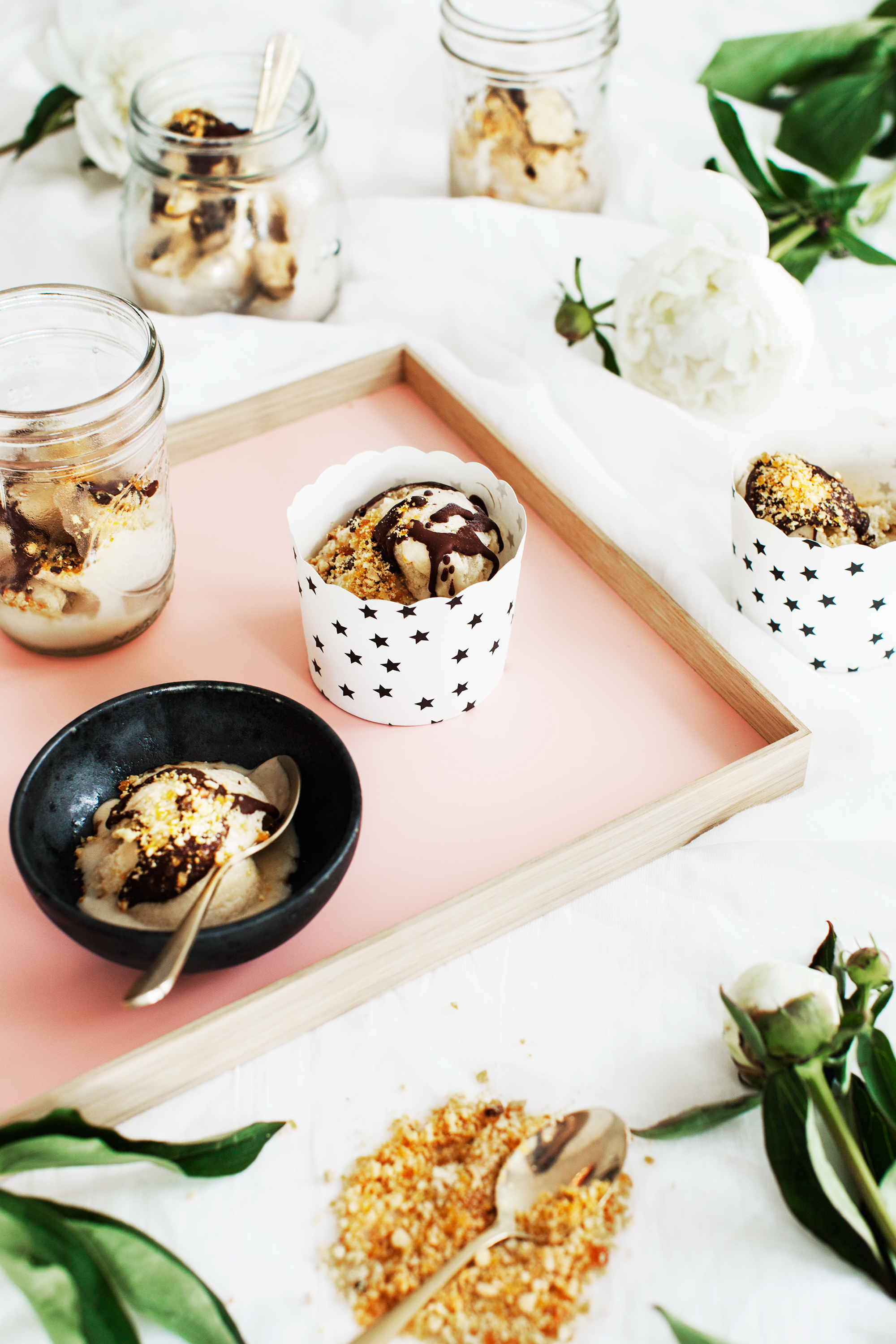 Summer is here so you should most definitely be eating all the ice cream you can, if not every day then at least few times a week.
If banana flavor isn't your thing you should make my Cherry Ice Cream instead or maybe shift gears and go for the Rhubarb Popsicles!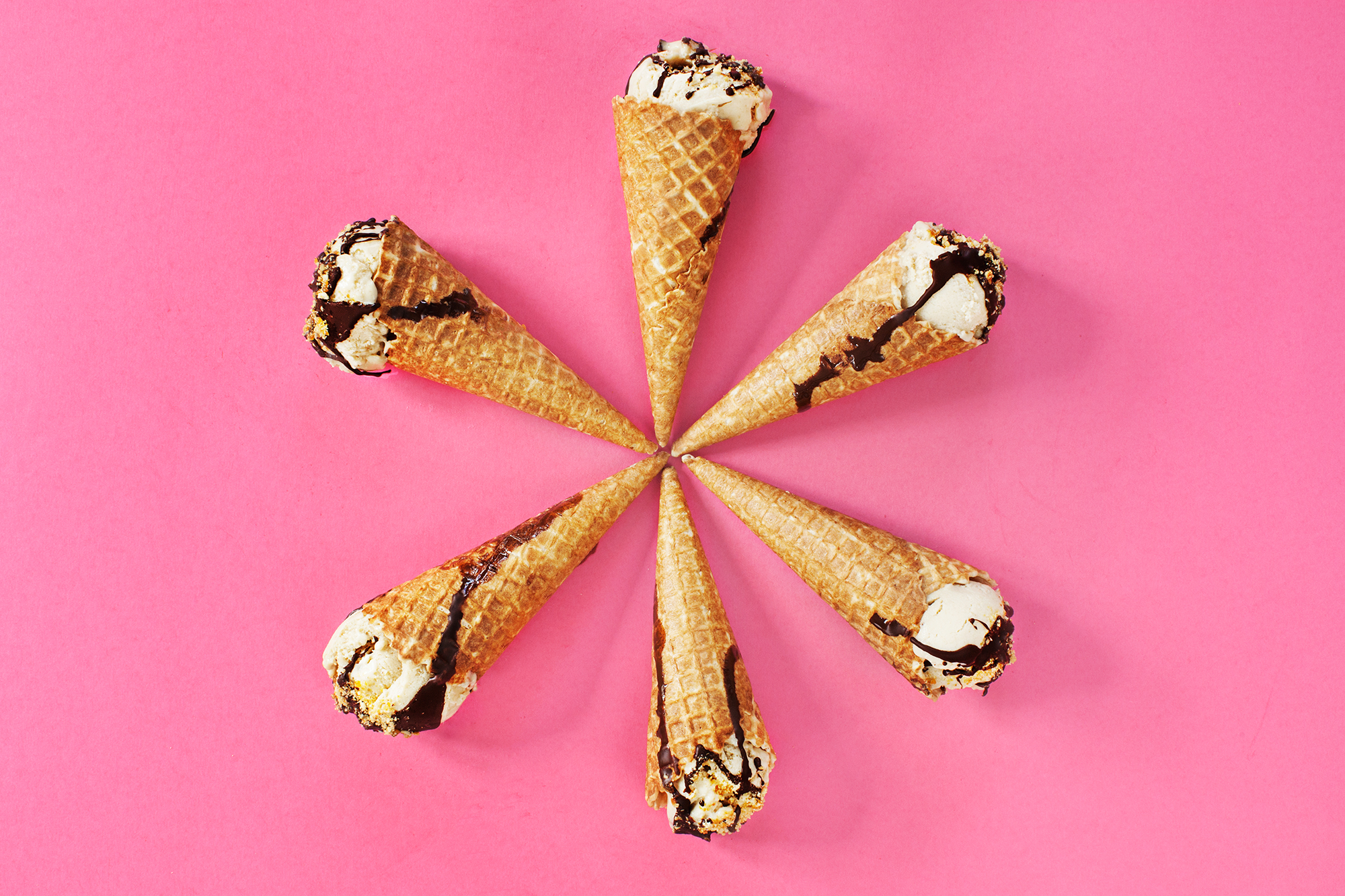 Recipe: Buttermilk Banana Ice Cream
Makes 1 L. / 1 Quart
Ingredients
4

Ripe Bananas

1 tsp.

Lemon Juice

1 tsp.

Sea Salt

3,5 dl (1 1/2 cups)

Buttermilk (devided)

2,5 dl (1 cup)

Heavy Cream

6

Egg Yolks

1 dl (7 tbsp.)

Brown Sugar
Directions
Purée the bananas together with lemon juice and salt in a blender until smooth. Then add 1 dl (1/2 cup) buttermilk and give it a spin.
Scald (bring to almost boil) the cream and rest of the buttermilk (2,5 dl / 1 cup)
Meanwhile whisk the egg yolks and brown sugar until light and fluffy
Slowly pour 1/3 of the warm cream into whipped yolks while whisking constantly
Return to the pot and cook over medium low heat until the custard starts to thicken
Strain into a clean bowl, add the banana-buttermilk purée. Stir together and cool in the fridge for min. 4 hours
Churn in an ice cream machine, then freeze in the freezer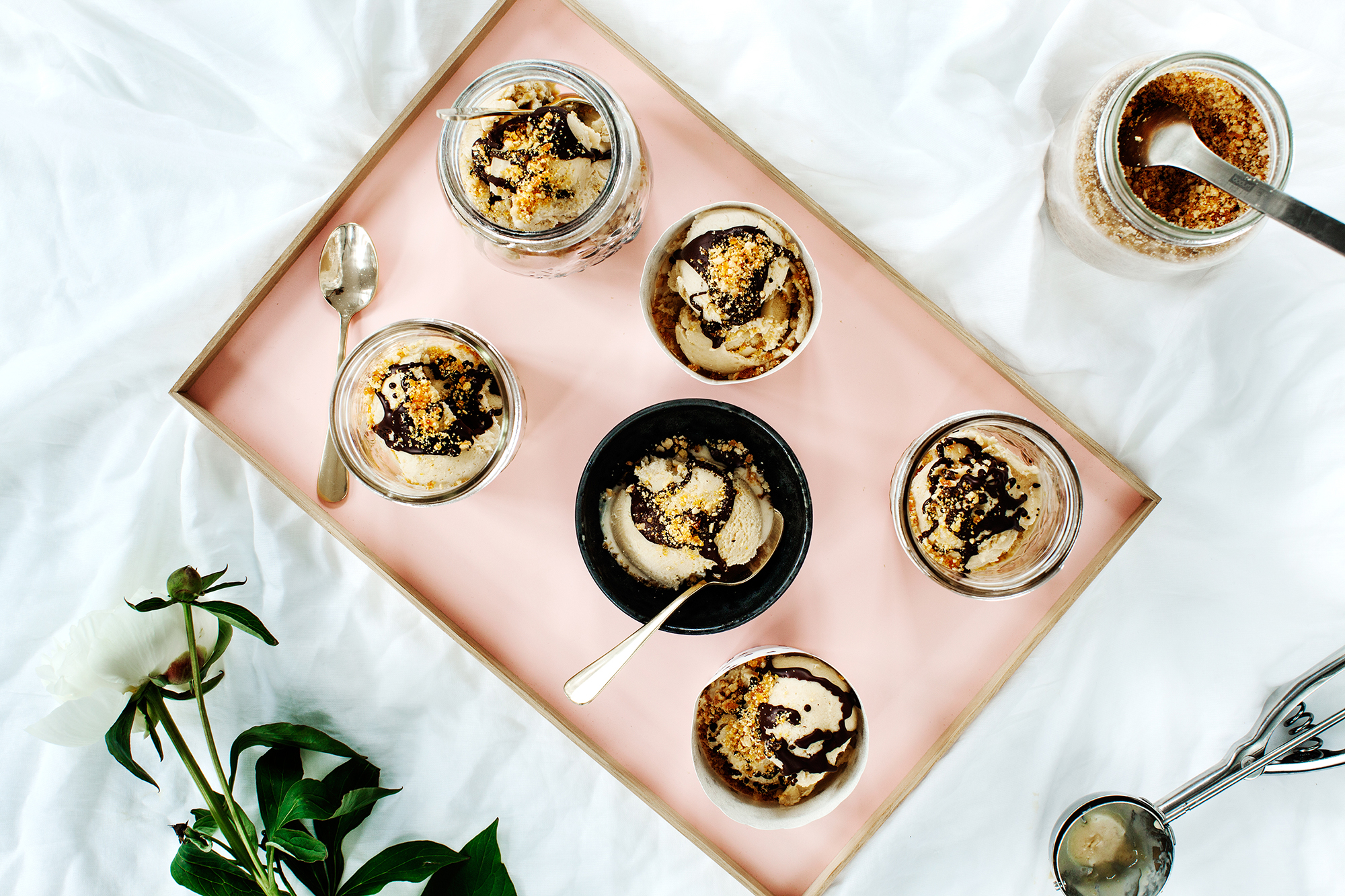 Recipe: Hazelnut Praline
Perfect to sprinkle on ice cream and pies
Ingredients
250 g (1/2 lbs)

Hazelnuts

2 dl (3/4 cups)

Sugar
Directions
Toast the nuts in a single layer on a baking trey in a 180°C (350°F) hot oven for aproxementely 12 minutes, or until fragrant and slightly darker
Then rub the brown skin off them by placeing a handful at a time in a tea towel and rubbing them together
Place the nut in a singel layer on parchment paper
Melt the sugar in a pan until completely melted and amber colored. Do not stir while the sugar is melting!
Pour the piping hot sugar over nuts in an even layer and let cool for 30 minutes
Crack the praline into pieces and spin in a blender or food processor until you have a sand like crumble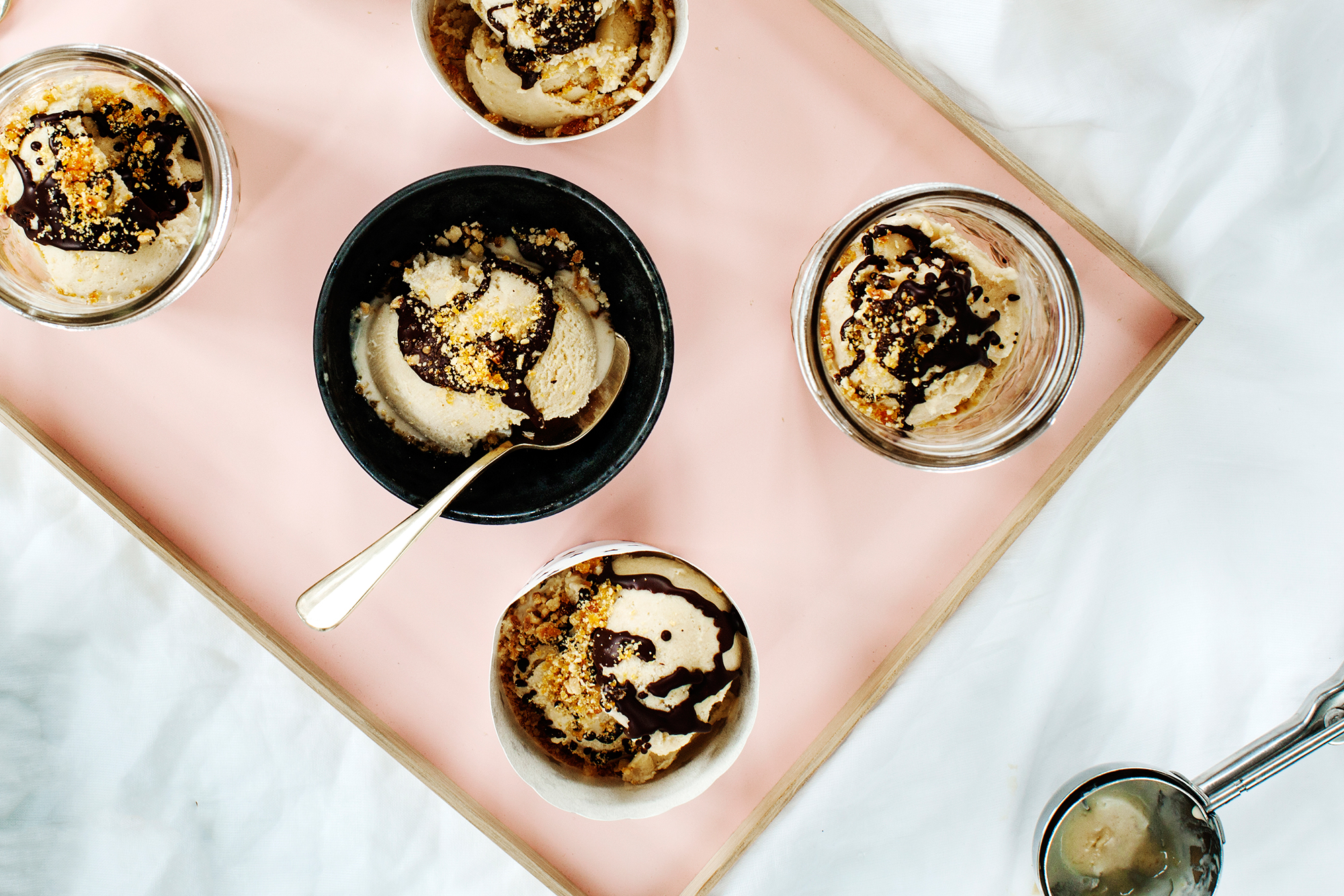 Recipe: Chocolate Magic Shell
Ingredients
100 g

Dark Chocolate, preferably 70%

1 tbsp.

Coconut Oil
Directions
Melt the chocolate and coconut oil together over water bath or in the microwave. Stir together and drizzle over ice cream
|
Published on June 19, 2015
|
Banana Ice Cream Recipe
Comments - I would love to hear from you