Hey guys, I got news!
I am proud to say that I am officially part of Philips' brand new campaign 'The Home Restaurant'. The campaign will be running in all the Scandinavian Countries from September 1st.
What is my role in all of this you might ask. Well it is to inspire the Danes to cook more meals at home and to teach them how to cook simple and healthy quality food in their own kitchens.
Here is my first recipe in the series: Beet Root Soup bursting with flavours from the Thai Kitchen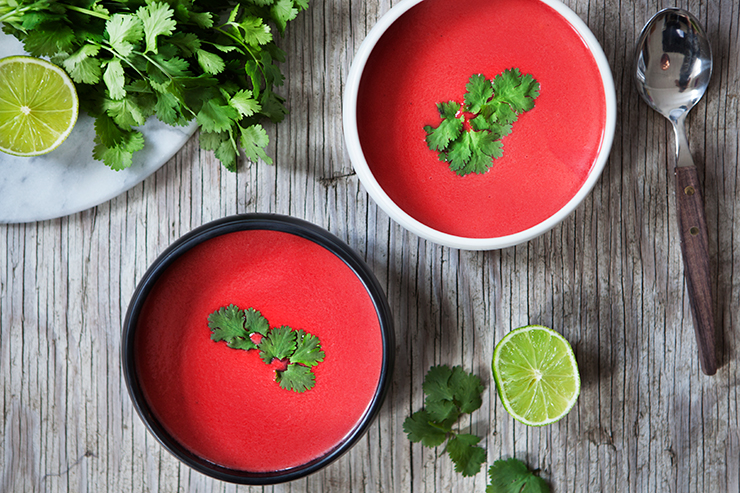 When I started developing this beet soup recipe I never thought it would work out. I found the combo of beets and thai flavours so strange but boy was I surprised when I tasted the first batch. With a deep earthy flavour mixed with the freshness of lemongrass and then subtle hint of chili is a magical combination and bring a party to your mouth. Even though you are not a beet kind of a person, please give this recipe a try – I am pretty sure you're gonna love it!
I made this beet soup recipe for the Philips Soup Maker, but no worries, if you do not have one just use the old fashioned way; a pot and hand blender.
The bowls are from By Nord Copenhagen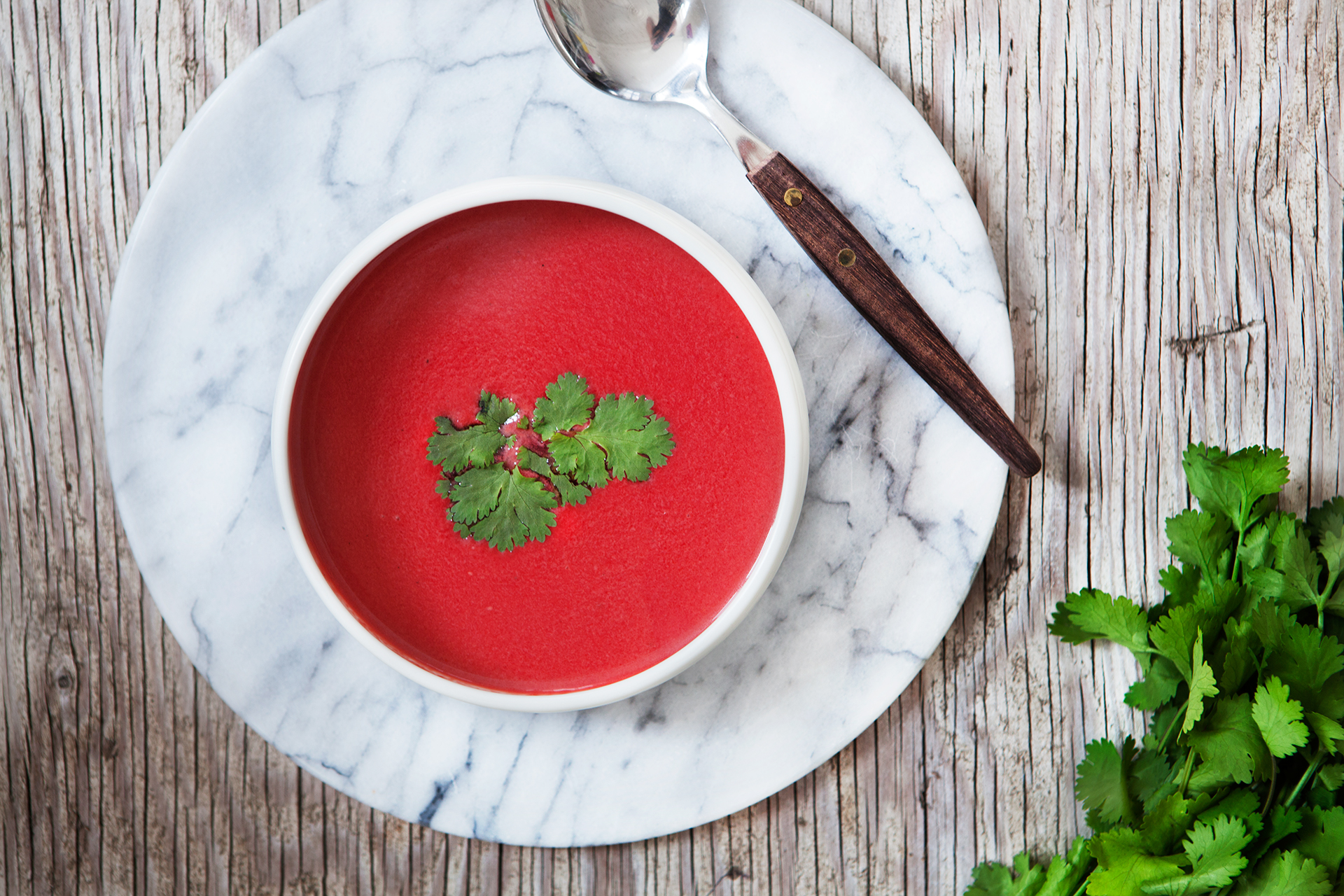 Recipe: Thai Beet Root Soup
Makes 1 L (4 cups)
Ingredients
450 g (1 pound)

Beets

1 stalk

Lemongrass

1/4 tsp

Chili flakes

a tiny pinch

Cayenne Pepper

One Can or 400 g (13,5 ounces)

Coconut Milk

1 tsp

Salt

1/2 tsp

Black Pepper

1/2 L (2 cups)

Beef Stock or Boullion

Juice and Zest from one

Lime

Few drops

Sesame Oil

Fresh Cilantro
Directions
Peel the raw beets and cut into pieces
Chop the lemongrass finely
Place all the ingredients except sesame oil, lime and cilantro into the Philips Soup Maker and choose the 'blended soup program'. Or place the ingredients in a saucepan and cook until the beets have softened and then blend with a hand blender
Scrape some lime zest and drizzle few drops of lime juice and sesame oil over every bowl, garnish with cilantro
|
Published on August 28, 2014
|
Beet Soup – Thai Version
Comments - I would love to hear from you