It smells like coffee, it tastes like coffee, it is made of coffee – It is delicious! Use it on cakes, in drinks, on ice cream, glaze fruits in it, the possibilities are endless…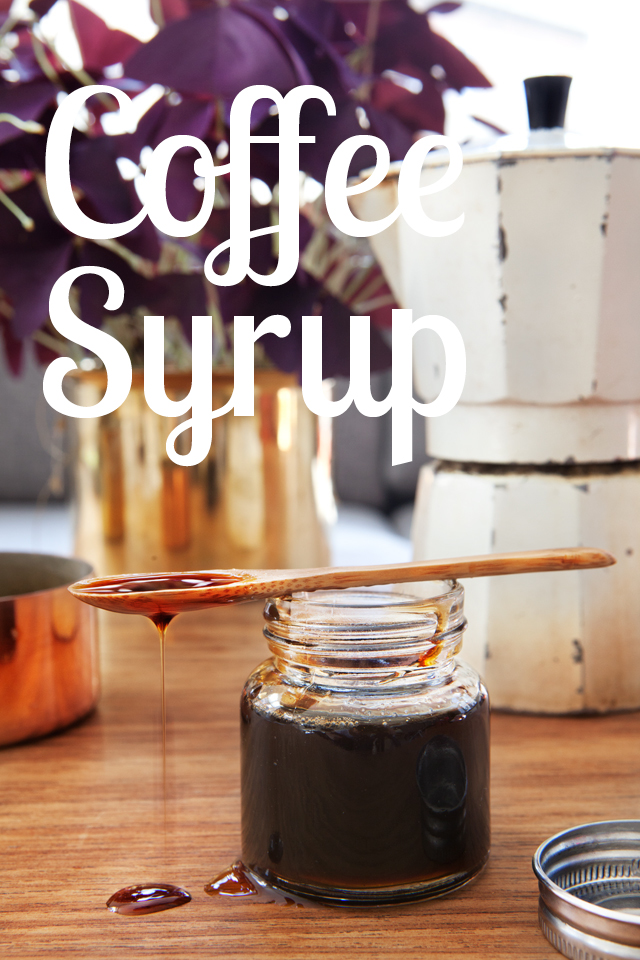 Coffee Essence is perfect for baking, for flavouring cakes and buttercream.
Coffee Syrup on the other hand is perfect to soak sponge cake, poach fruit, on your pancakes or to make Rhode Island Coffee Milk.
In case you missed it: Coffee Cake
A little tip: Coffee Essence is so simple to make so when invited to a dinner party and in need for a little hostess gift; Give a little bottle of coffee essence!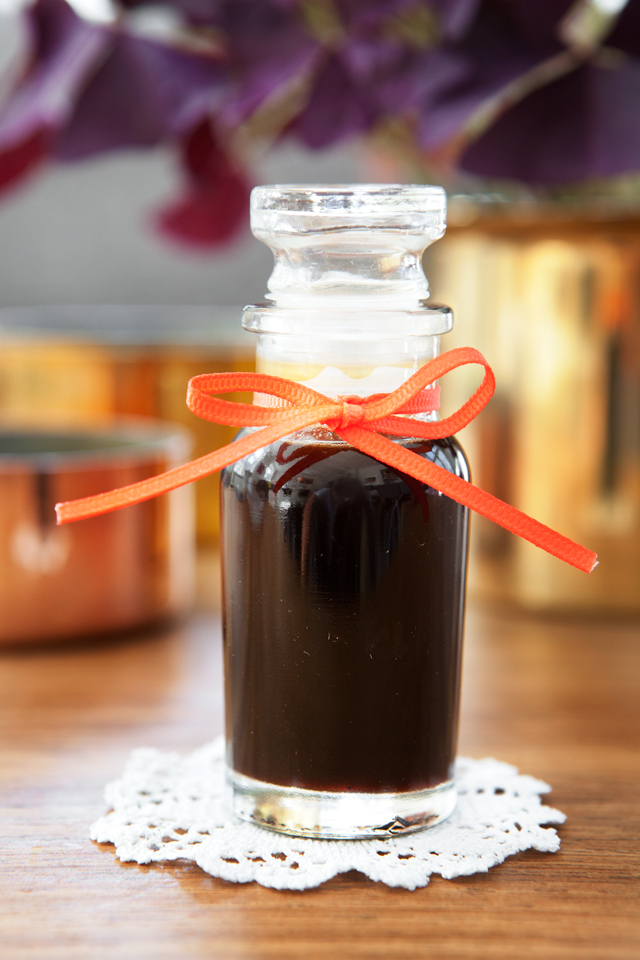 Recipe: Coffee Essence
I highly recommend using espresso it adds both depth and drama.
Ingredients
2,5 dl (1 cup)

Espresso (6 espressos)

100g (3,5 oz)

Sugar
Directions
In a small sauce pan, melt the sugar in the espresso
Then reduce it, by letting it boil slowly for about 5 minutes until thickened and glossy
Remove from heat and let cool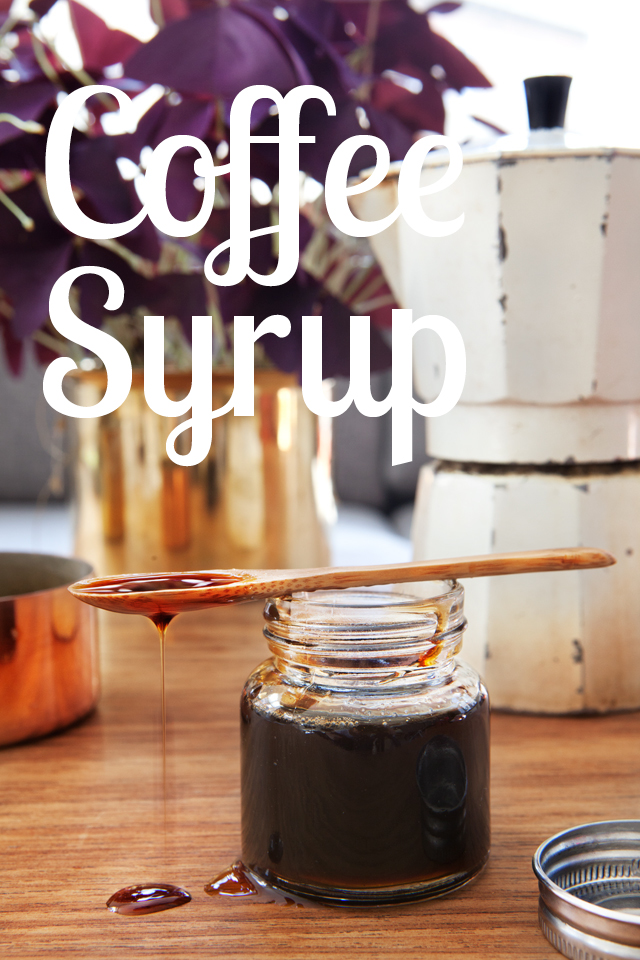 Recipe: Coffee Syrup
Ingredients
1 dl (6,5 tbsp)

Water

1 dl (6,5 tbsp)

Sugar

4 tsp

Coffee Essence
Directions
In a small sauce pan melt the sugar in the water
Remove from heat and stir in the coffee essence
Let cool and store in the fridge
|
Published on September 13, 2013
|
Coffee Essence and Coffee Syrup Recipe
Comments - I would love to hear from you