This Garlic Pasta dish is so simple to make and I have never met anyone who didn't love it! You can use what ever type of pasta you like, I always make it with whole wheat spaghetti.
Serve it solo, with a simple green salad or like I usually do it; with my delicious chicken meatballs.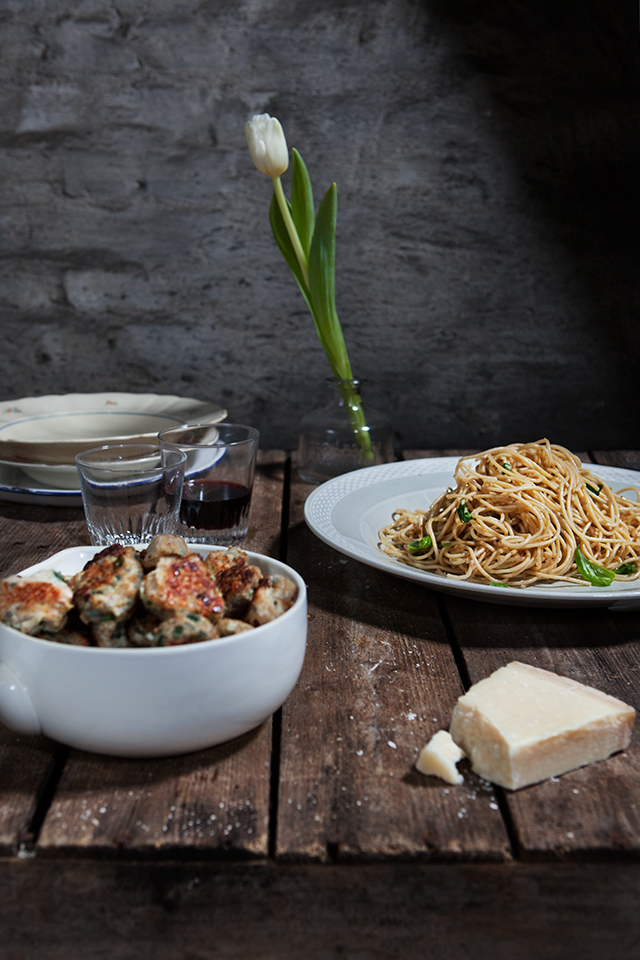 What I love about this garlic pasta, is how simple and clean it is. There is no fat or creamy sauce and you can "dress it" up and down as you wish. Furthermore, this dish takes you only few minutes to make and requires no cooking skills – Everybody can make this with little or no effort.
Few tips:
– If you feel like the pasta is to dry, add more olive oil
– If you have fresh parsley or oregano, chop some up and throw it in as well
– This dish requires that the basil is fresh, you will not get the same flavor pallet with dry basil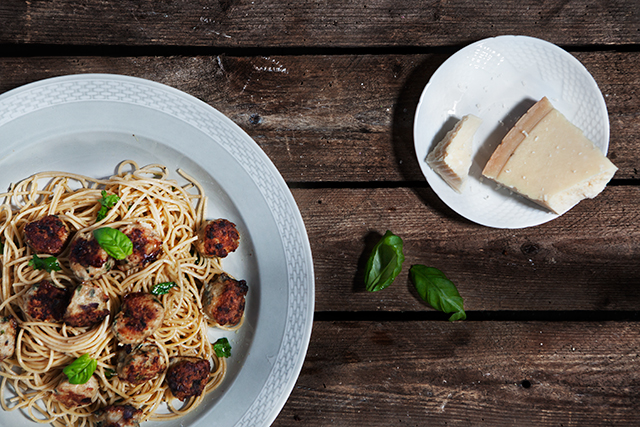 Recipe: Garlic Pasta
Ingredients
200 g

Pasta

4 tbsp

Olive Oil

3 cloves, minced

Garlic

A splash of

Pasta Water

Handful of

Fresh Basil

4 tbsp

Grated Parmesan Cheese

1 tsp

Salt

2 tsp

Black Pepper (freshly ground)
Directions
Boil the pasta in salty water until al dente - Follow the instructions on the package
Before pouring the water of the pasta, save one cup of it
Pour two tbsp olive oil in a skillet and slowly brown the garlic over low heat
When the garlic starts to take color add the now cooked pasta to the pan and give it a good stir
Add the remaining 2 tbsp olive oil, pasta water and basil
Grate parmesan cheese and sprinkle with sea salt and freshly ground black pepper
Add some more basil leaves on top for decoration and extra flavor
|
Published on February 3, 2014
|
Garlic Pasta
Comments - I would love to hear from you