Remember that Rhubarb Syrup I made few weeks ago? Well, it is the perfect ingredient for this refreshing and fizzy Collins Long Drink. Let's celebrate this Spring with delicious Rhubarb!
Rhubarb is such a great flavour for drinks, and red rhubarb makes sure to turn everything pink, which is always a plus. Rhubarb has a tart taste and pairs great with sugar, that's why I use rhubarb syrup for this drink. The syrup recipe is super simple, and you can make it days in advance, just make sure to store it in the fridge in an airtight container.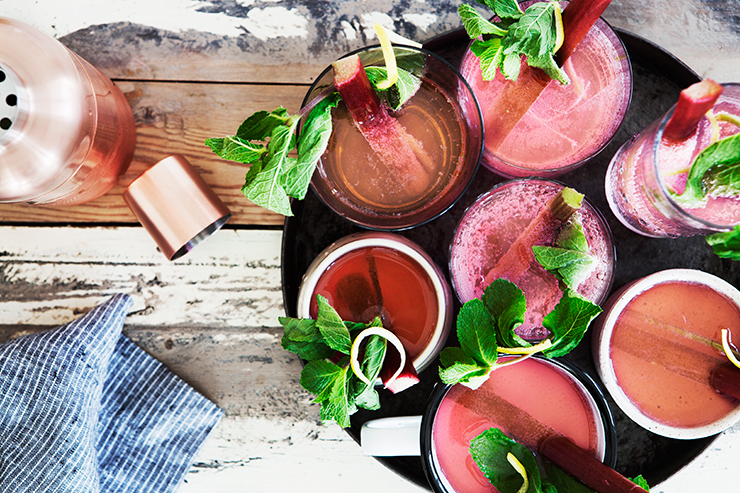 The Collins is a gin based long drink, served in a collins glass. A Collins glass is cylindrical in shape and narrower than a highball glass, but feel free to serve this drink in any glass you like – but I recommend a high slender glass, since it looks so good to garnish with a whole rhubarb stalk.
There are two different stories about the origins of the Collins Drink:
John Collins was the head waiter at the Limmer's Old House, which was a popular London hotel and café in the 1860. A recipe for a John Collins was featured in the Steward And Barkeeper's Manual of 1869: sugar, lemon juice, old tom gin, soda water – shaken or stirred.
The first American Collins recipe came out in 1876, under the name Tom Collins. Some say it was called Tom because the original recipe called for Old Tom Gin but more popular story is the one of the Tom Collins Hoax from 1874.
Both recipes are similar and include gin, lemon, sweetener and soda water. No matter who invented it, it is a delicious summer drink and forever a classic!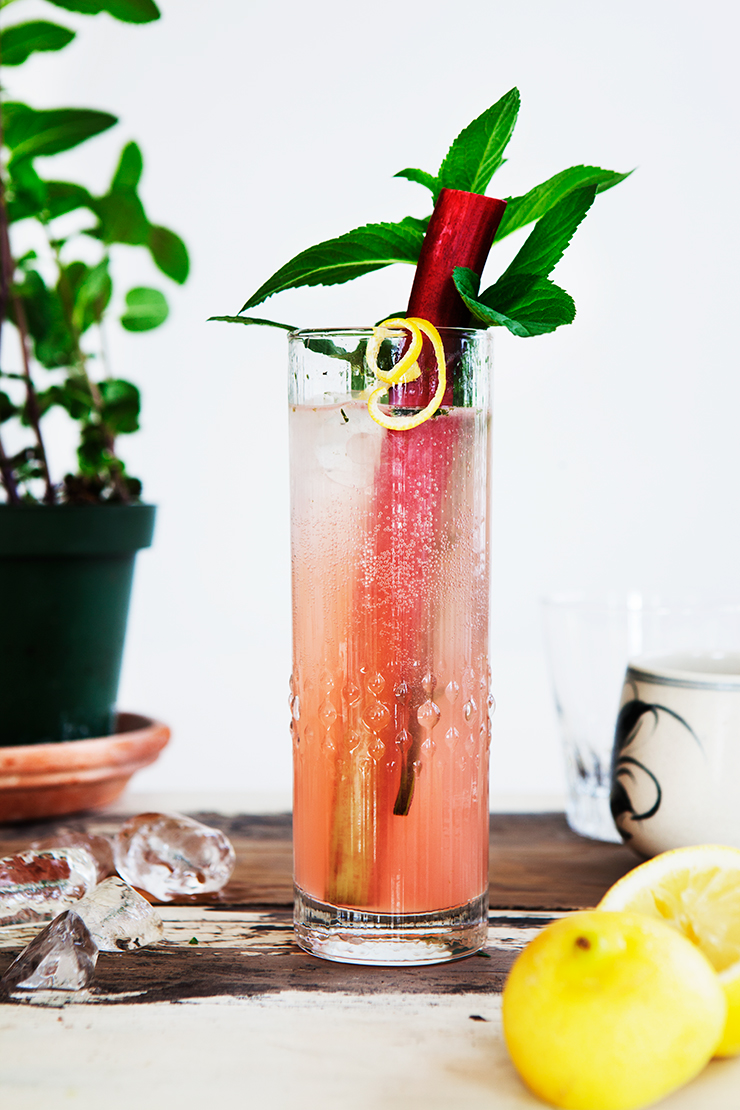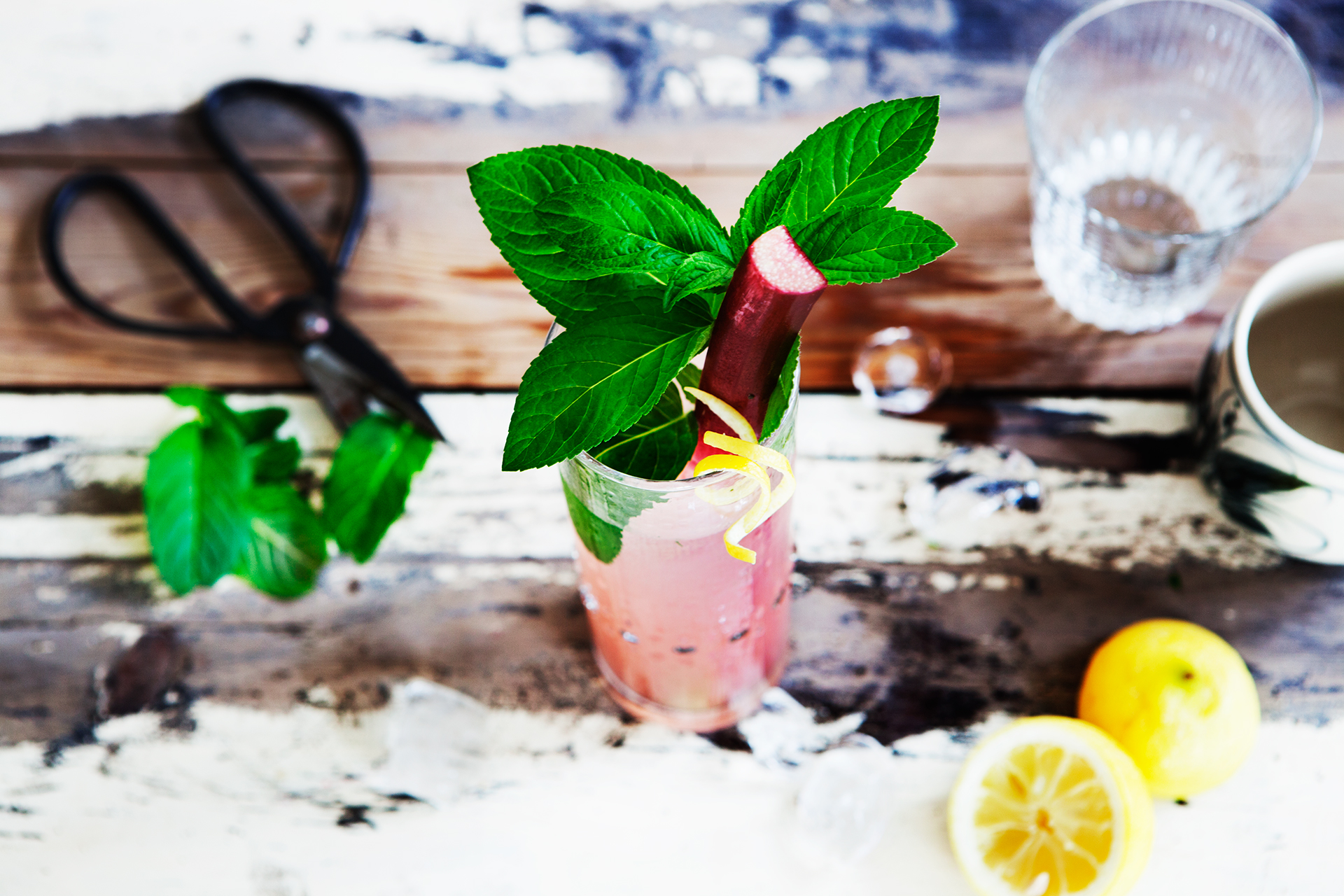 Recipe: Rhubarb Collins
You find the recipe for Rhubarb Syrup here
Ingredients
4 cl (1.5 ounces)

Gin

4 cl (1.5 ounces)

Rhubarb Syrup (link for recipe above)

2 cl (0.75 ounces)

Freshly Squeezed Lemon Juice

6-10 cl (2-4 ounces)

Champagne or Sparkling Water

5

Mint Leaves

Ice cubes
Directions
Place the mint leaves in a cocktail shaker, add the rhubarb syrup and muddle together to release the flavours from the mint
Add lemon juice and Gin
Fill the shaker up with ice cubes and shake all you can
Strain into a collins glass (If it is hot outside, place few ice cubes in a the glass before pouring)
Top the drink off with Champagne or Sparkling Water
Garnish with rhubarb, mint and a lemon twist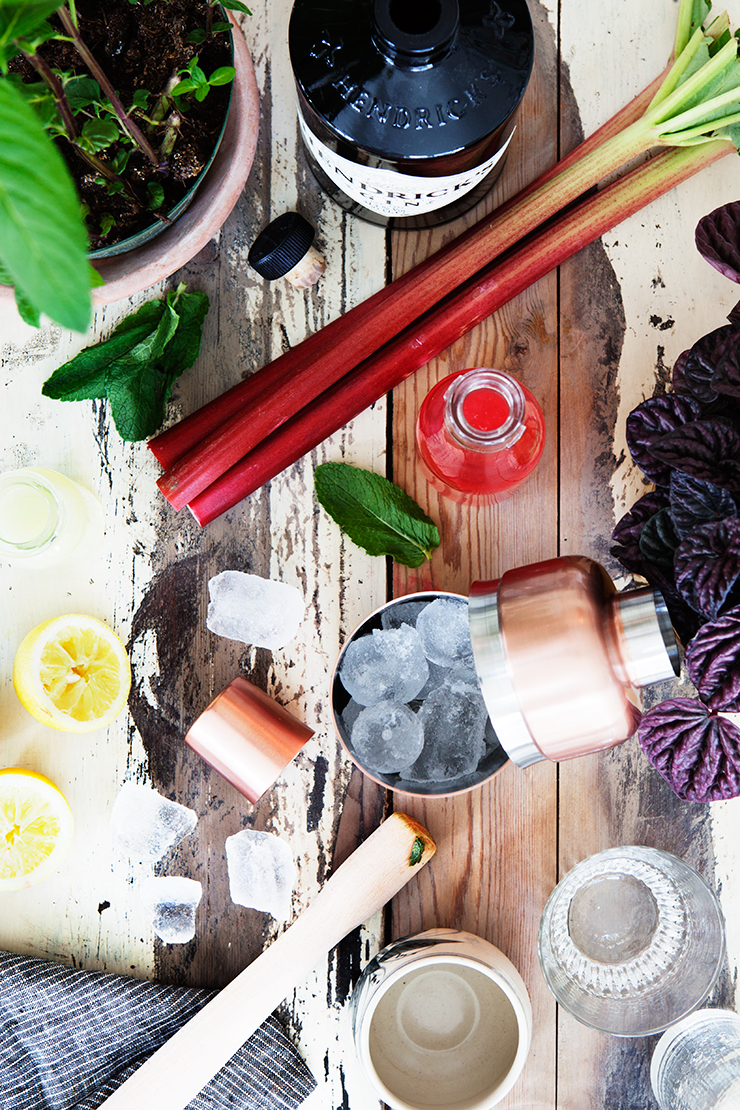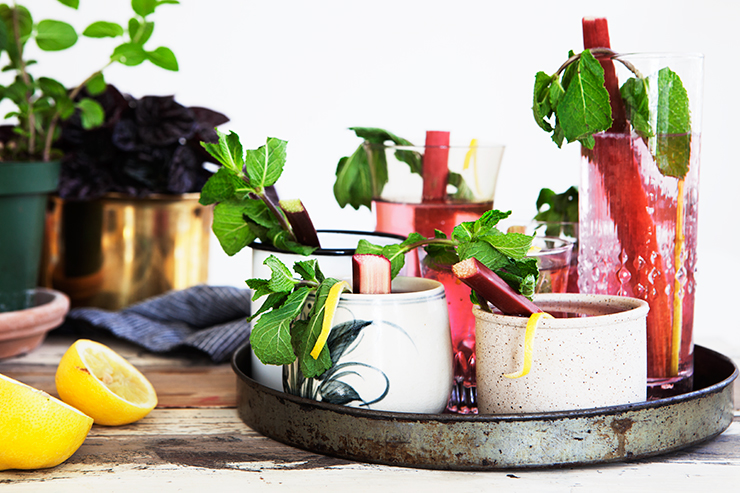 *The Apron I am wearing in the video is from By Nord
|
Published on May 8, 2014
|
Rhubarb Collins
Comments - I would love to hear from you