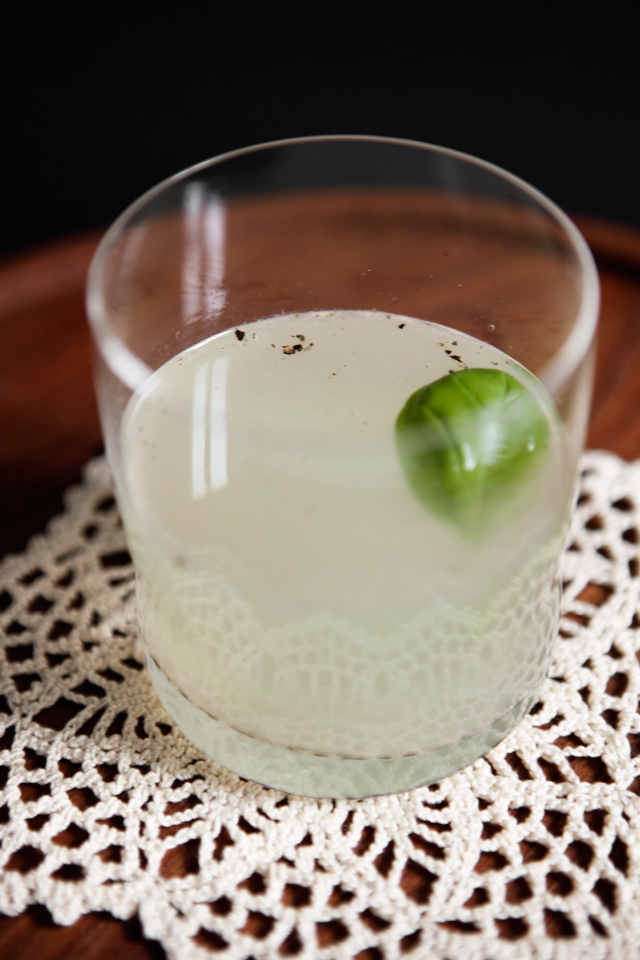 After a long week of hard work, meetings and other general hassle, nothing is more appropriate on a friday night than an ice-cold and refreshing cocktail.
Jump in a hot shower, put on some high heels and while listening to some old french jazz, shake your self a cocktail or two. The night might become unforgettable.
The Black Pepper and Basil Gimlet is not only super fresh, it's also not too sweet or too sour. So one might call it the perfect beverage. I have served this to both men and women, young and old, and it's popularity never fails and everybody loves it!
Two good tips:
– When I threw my birthday party few weeks ago, I made a whole litre of both syrup and lime juice (around 30 limes). You can keep it in your fridge for up to two weeks.
– A lime squeezer is a great idea when you are squeezing a lot

Basil and Black Pepper Vodka Gimlet Recipe (serves one)
4 cl (1.5 ounces) good quality Vodka (I use the Icelandic Reyka Vodka)
4 cl basil syrup (recipe below)
4 cl fresh lime juice
Ice cubes
fresh basil
freshly grounded black pepper
Basil Syrup recipe (you can keep it in the fridge for 2 weeks)
5 dl (2 cups) sugar
5 dl (2 cups) water
3-4 handfulls fresh basil, roughly chopped
1. Combine water and sugar in a medium size sauce pan and over low heat dissolve the sugar.
2. Remove from heat and add the basil
3. Put a lit on and let it rest and cool for at least one hour
4. Pour it into a bottle and refrigerate
5. Right before your guests arrive, strain the syrup and toss the basil
How To
1. Put few basil leaves in a cocktail shaker together with lime juice and syrup, and press with a wooden spoon to get all that delicious flavor out of the basil
2. Add the vodka
3. Fill it up with ice and shake it all you can
4. Sift your cocktail into a chilled glass
5. Garnish with freshly grounded black pepper and a single basil leaf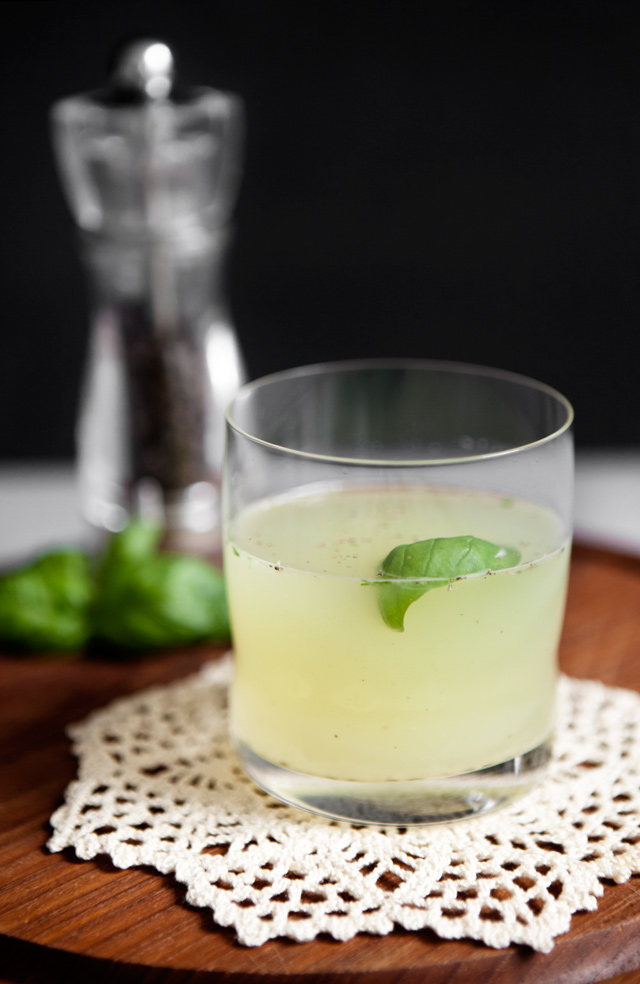 |
Published on September 28, 2012
|
Basil Gimlet
Comments - I would love to hear from you