My Green Smoothie Recipe is saving my life this winter! It is refreshing, delicious and gives me energy to tackle those dark and rainy mornings. Dust off your blender and join me for a healthy start of the day!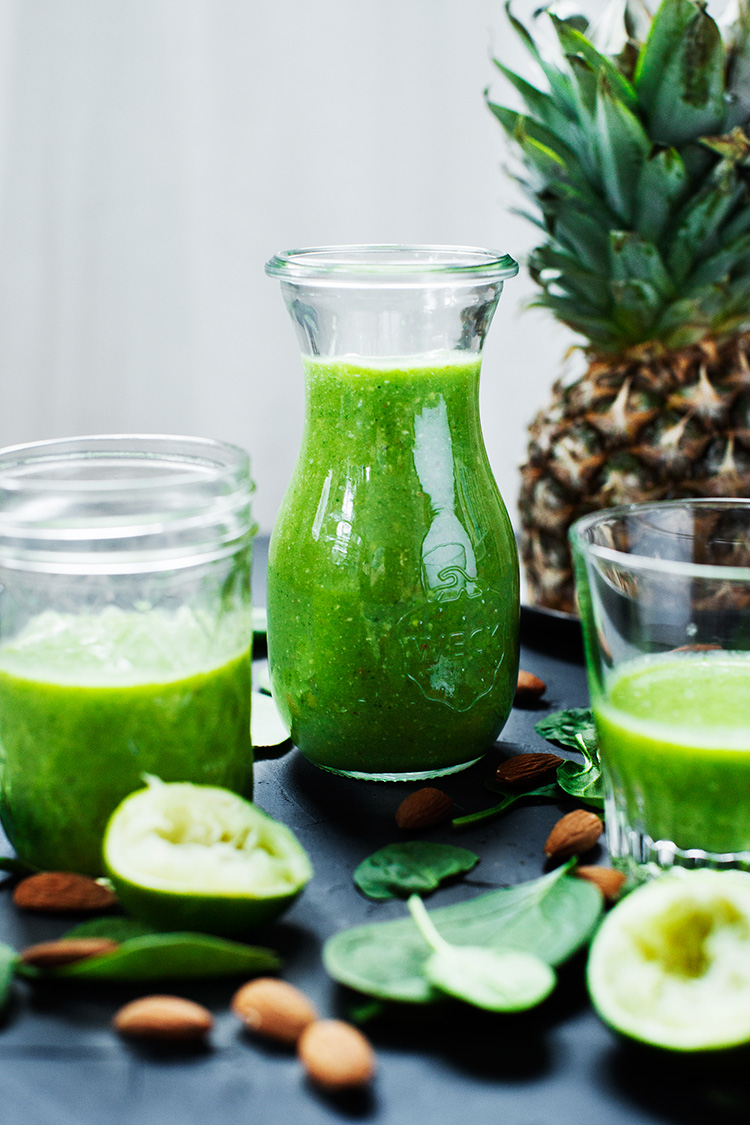 There are billion Green Smoothie Recipe out there. Last week I posted a Kale Smoothie Recipe but today I am using Spinach, Avocado and some Pineapple for sweetness.
You should definitely experiment and use what you have in the fridge – the key is to use green vegetables, a little bit of fruit, good fat and some healthy liquid. Stay away from sugary juices and don't put too much fruit in your blend, that will only spike your blood sugar and insulin.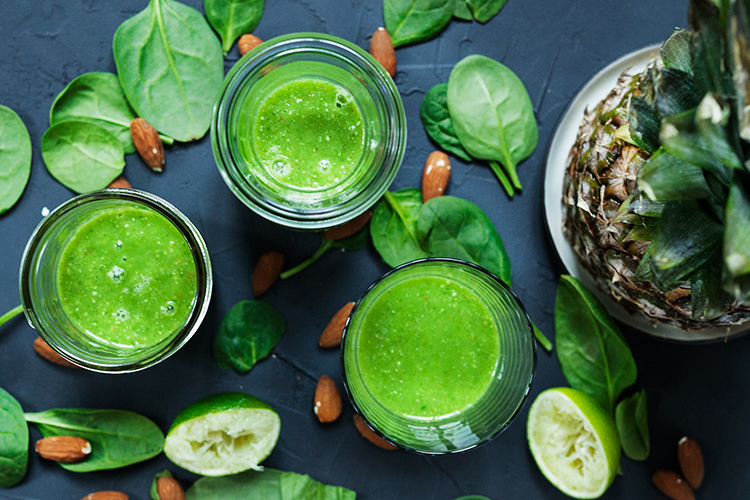 Spinach is native to Central and Southwestern Asia but used in almost every cuisine around the world. Spinach has a high nutritional value and rich of vitamin A, vitamin C, vitamin K, magnesium, manganese, folate and iron.
There are both Almonds and Avocado in this recipe to give some good fat and lubricate our body and skin from the inside.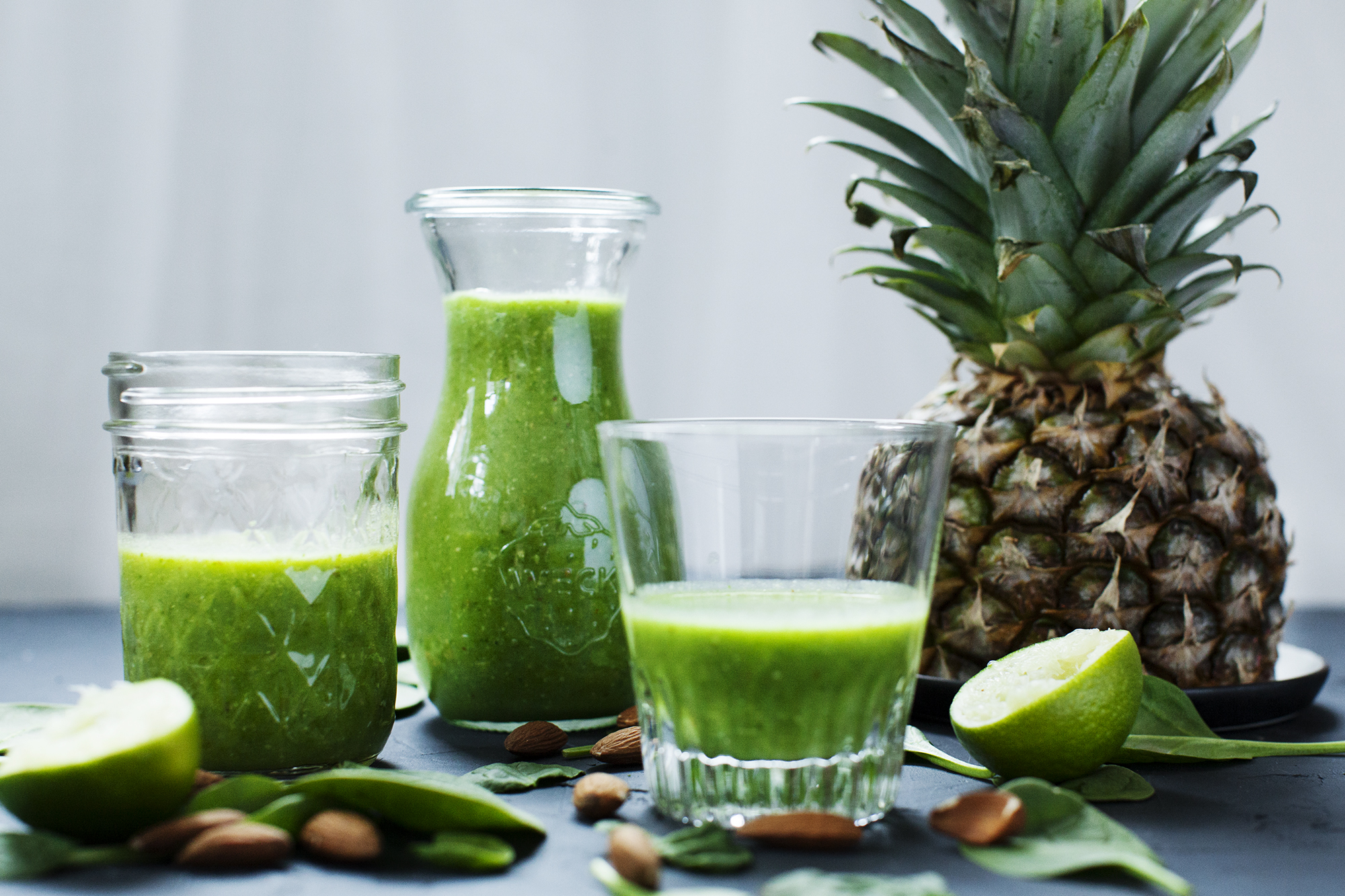 Recipe: Green Smoothie
Serves two
Ingredients
Handful

Spinach

1/2

Avocado

1/4 of a

Small Fresh Pineapple

10

Almonds

2,5 dl (1 cup)

Coconut Water

Juice from 1 Lime
Directions
Peel the Pineapple, then put everything together into a blender and mix until smooth. Add ice cubes for extra freshness.
|
Published on February 16, 2015
|
Green Smoothie Recipe
Comments - I would love to hear from you