You don't always need a big chunk of meet when barbecuing, grilled corn on the cob can take you to heaven and back when done right!
Here is a simple grilled corn recipe with chili and lime butter.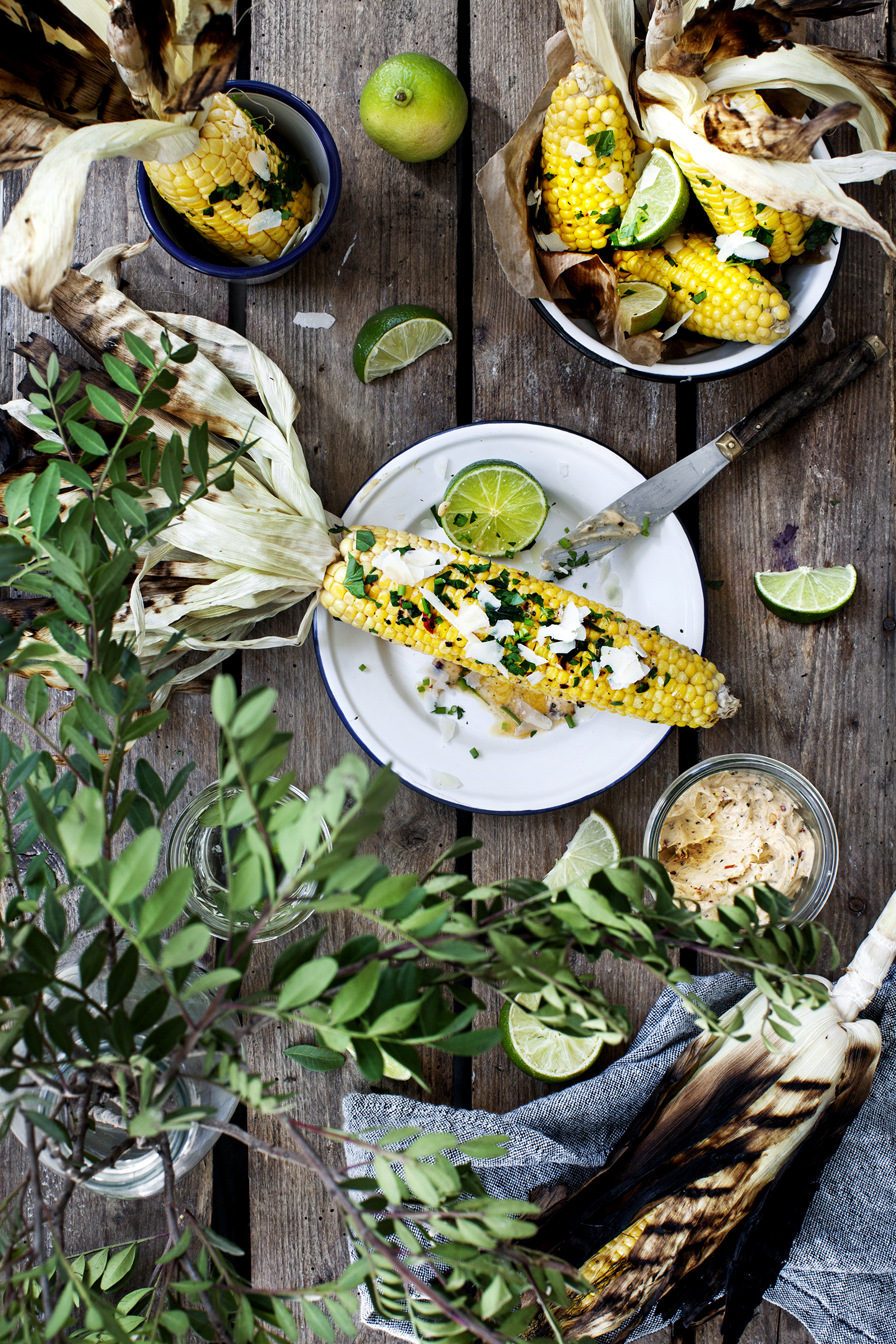 If you like your corn blackened you can remove the husk midway into the grilling time and continue cooking the corn on cob that way. I personally like to char the husk and leave the corn bright and yellow, but to each their own. Right?
Want to serve your corn along with some delicious meat? Here is my Spare Ribs Recipe.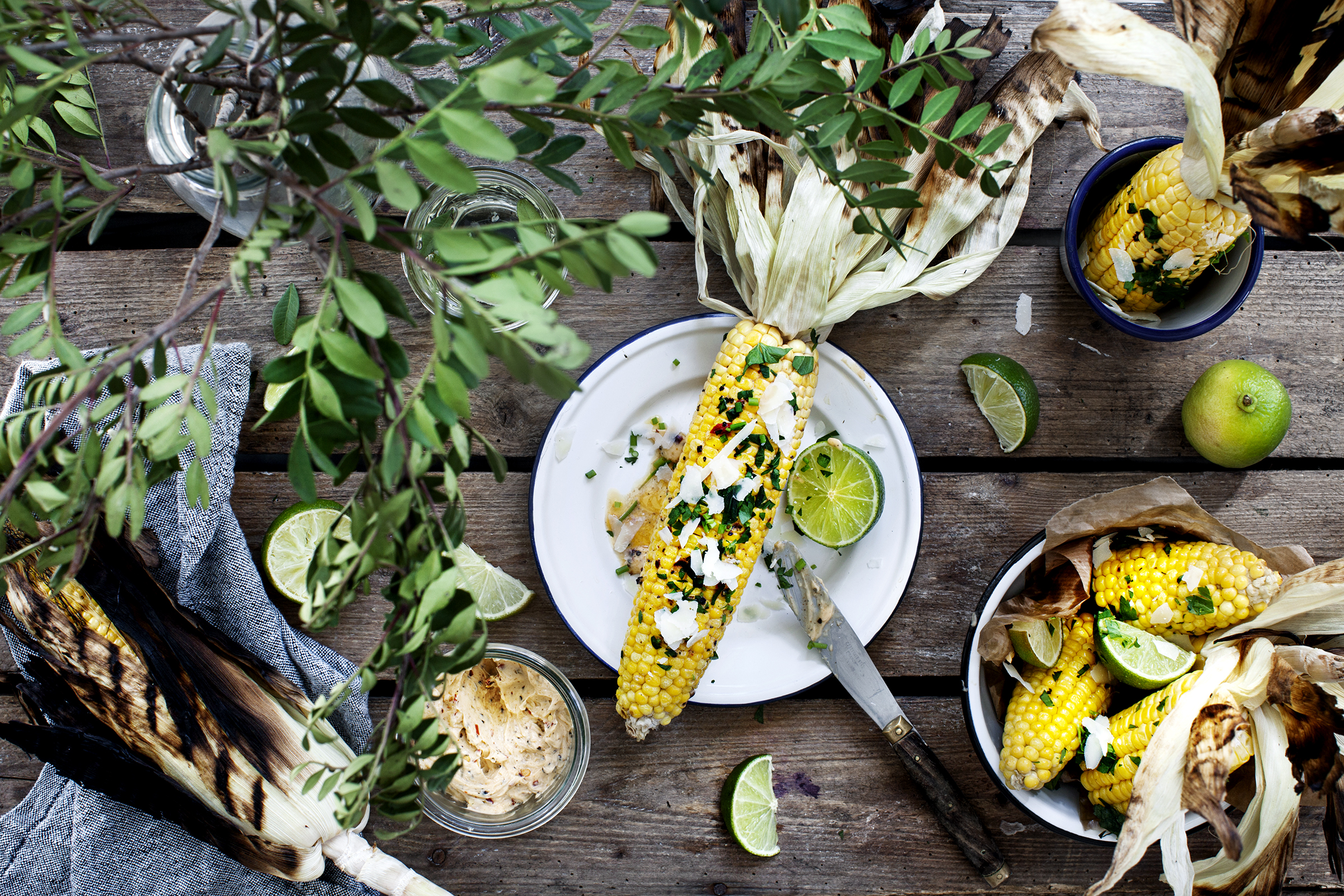 Recipe: Grilled Corn with Chili & Lime Butter
Ingredients
4

Corn on the Cob with husk

80 g (3/4 stick)

Butter

1

Lime

1/2 tsp.

Black Pepper

1/2 tsp.

Chili Flakes

1/4 tsp.

Smoked Paprika

Handful

Cilantro

Parmesan or other hard cheese
Directions
If you have the time, soak the corn in cold water for 30 minutes
Place them on a piping hot grill and grill them for about 15 minutes or until the husk is seriously charred. Turn the corn every 5 minutes.
In the meanwhile, whisk together butter, lime zest and spices.
Remove the husk and slather the corn with the spice butter and lime juice.
Grate cheese on top and sprinkle with fresh cilantro.
|
Published on May 18, 2017
|
Grilled Corn Recipe
Comments - I would love to hear from you