4th of July is here and it is time to fire up the grill and make truly American BBQ Spare Ribs!
I've got you covered with both rub and sauce, so jump in your shorts, get cracking in the kitchen and make yourself a margarita because this Spare Ribs Recipe might be the best you have ever tried!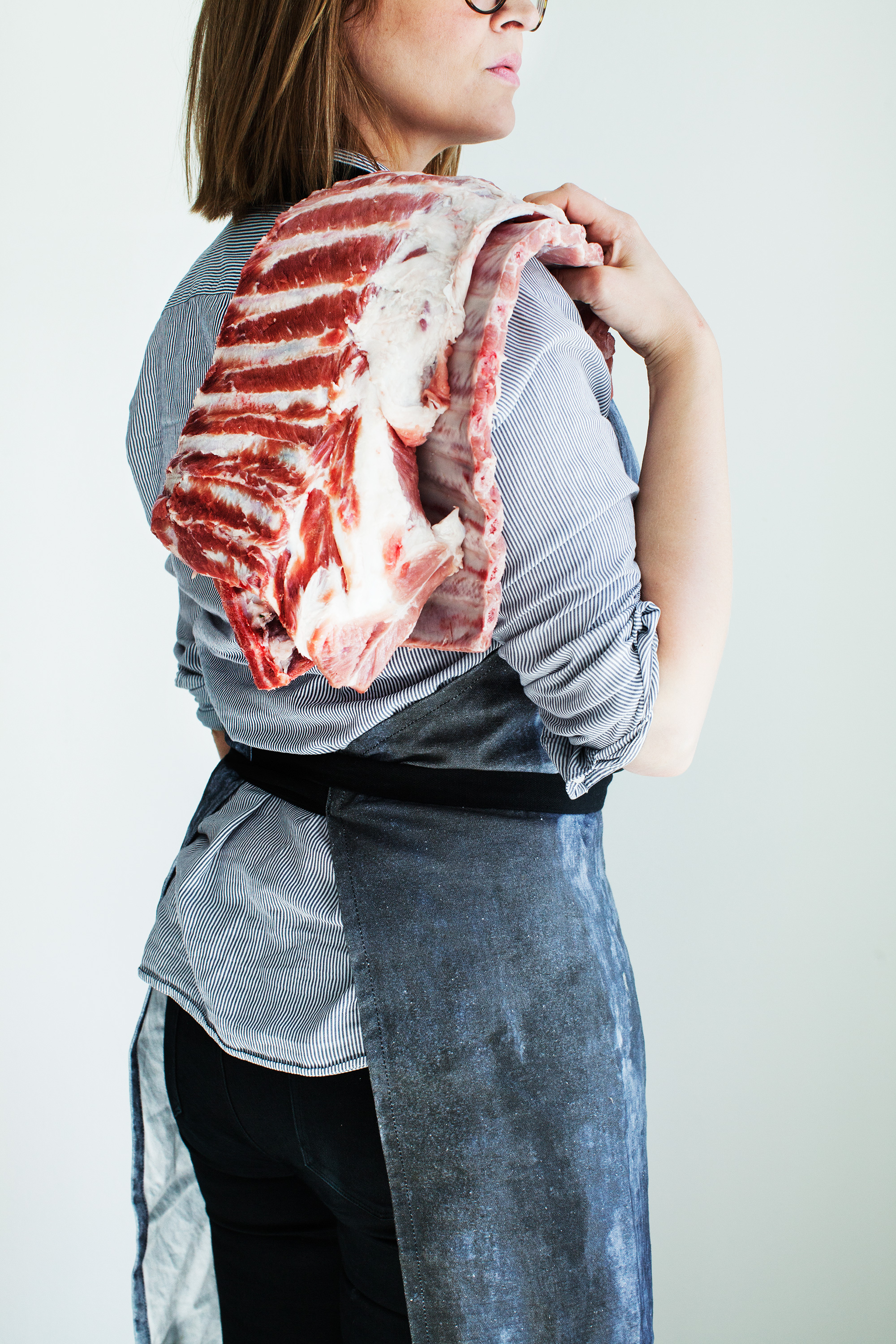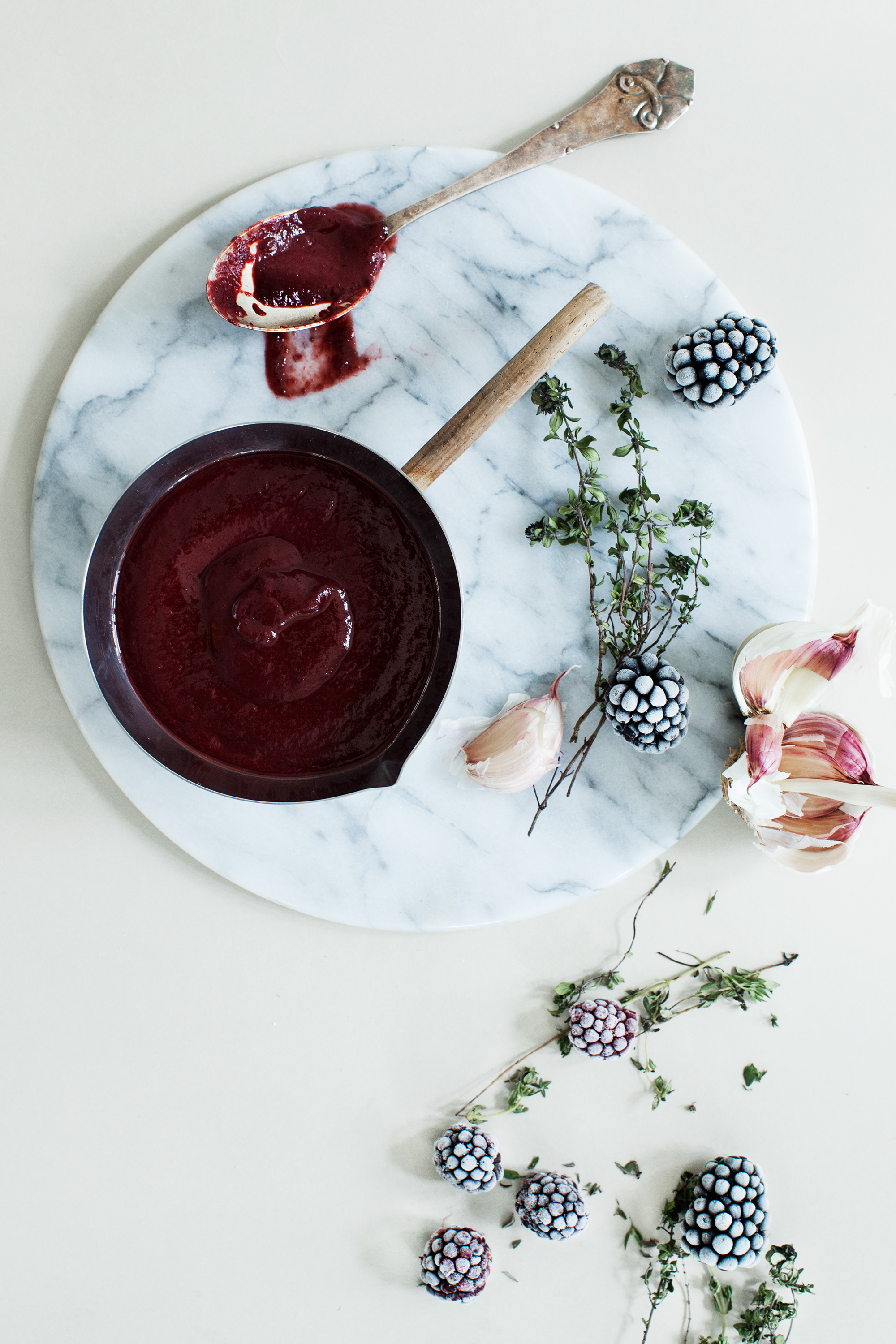 I love eating with my hands, food simply tastes better that way! So it is no surprise when I say that Spare Ribs are my FAVORITE food. Grilling spare ribs reminds me of camping trips with my grandparents so to me they bring joy and happy memories.
My family still talks about how I ate ribs when I was little, with sauce up to my ears and elbows.
My dark purple Barbecue Sauce is tangy and sweet, made with blackberries and meat juices and will make your tasted buds sing the national anthem all night long.
You can make a large batch and store it in the fridge for about a week and use it with everything grilled.
I serve my ribs with fresh salads instead of creamy ones, both to keep the meal a little lighter and making sure there is space for a dessert!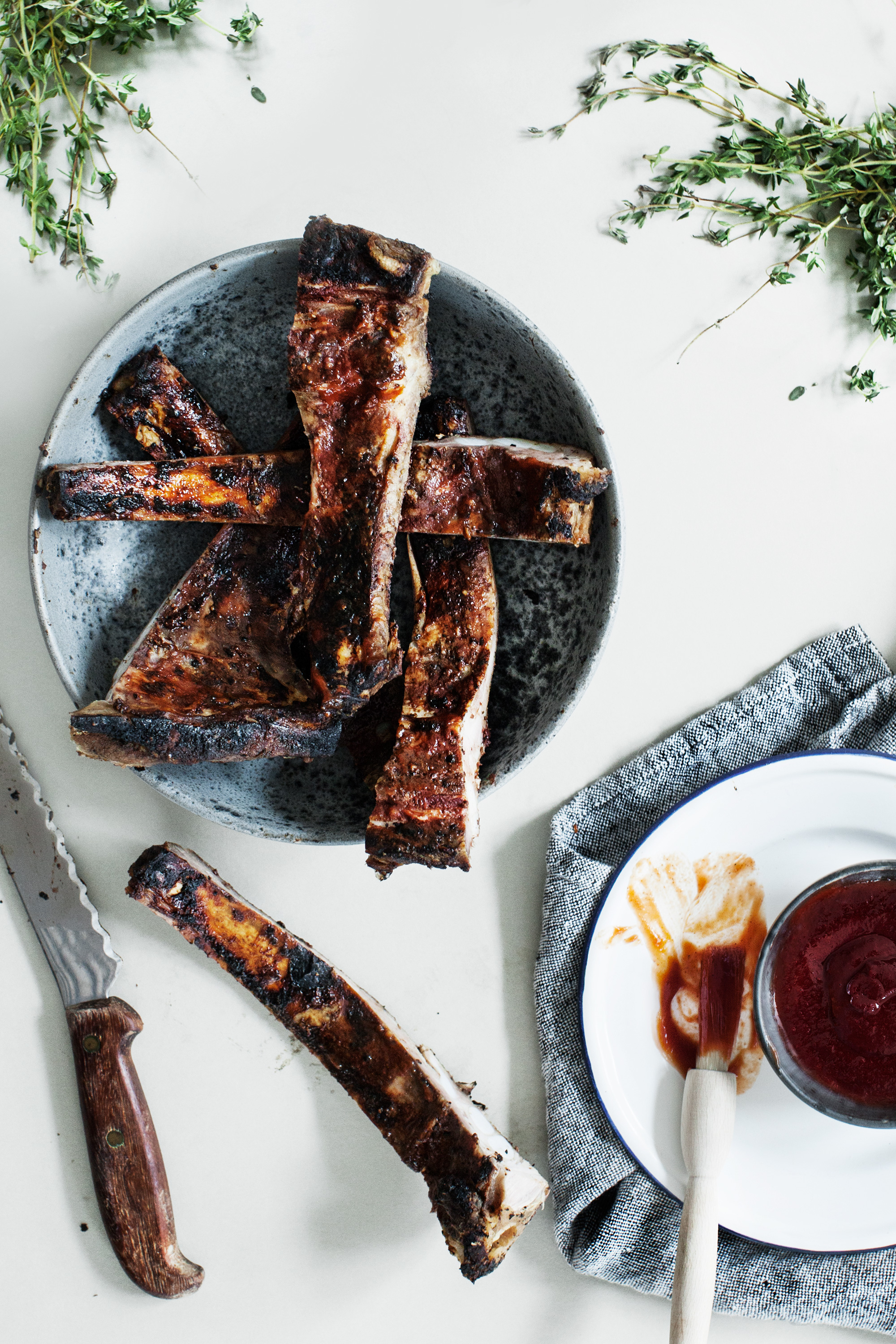 Pre-cooking the ribs in the oven makes sure they keep moist and tender. It also means that you can prepare the meat beforehand and spend time with your guests when they arrive.
Feel like adding burgers to your cookout party? Check out Food52's Burger instructions. 
Everybody should have a refreshing cocktail in the sun by the grill, how about Elderflower Cordial for the kids and summer pitchers for the grown ups?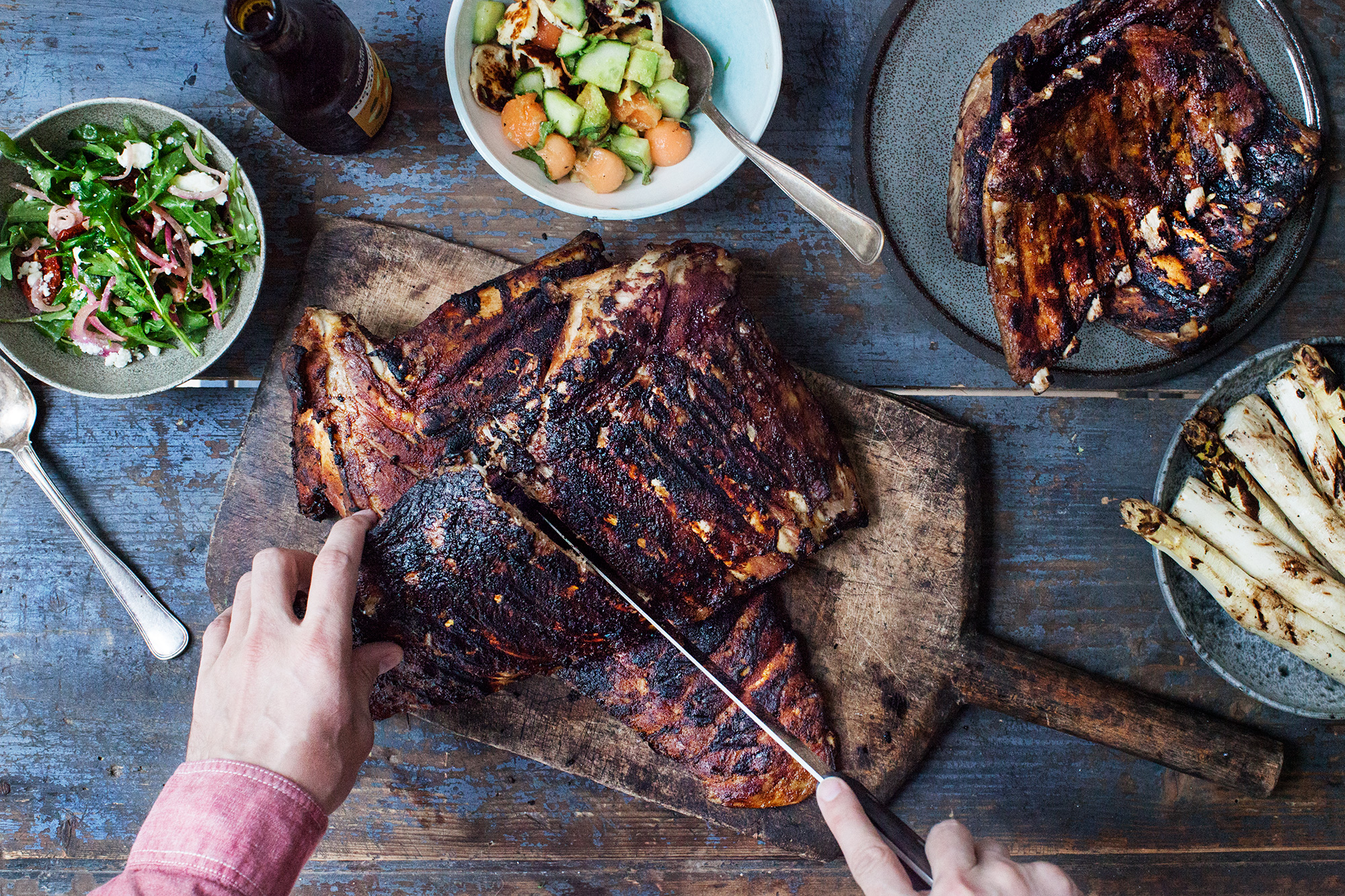 Recipe: Sweet and Spicy Spare Ribs
You can easily make the ribs a day ahead. Just let them cool and then store in the fridge. This recipe serves 6. (Taken into consideration that you will be serving some side dishes)
Ingredients
3

Racks of Ribs, approximately 1,2 kg (2,5 lbs) each

1 dl (6 tbsp)

Brown Sugar

2 tbsp

Smoked Paprika

2 tbsp

Garlic Powder

2 tsp.

Cumin

2 tsp.

Salt

2 tsp.

Pepper

1 tsp.

Cayenne Pepper
Directions
Trim large chunks of fat of the ribs
Mix sugar and spices together and rub a good layer on the ribs
Pack the ribs in aluminum foil and seal by folding all corners. Place on a oven tray and bake in the oven on 120°C (250°F) for 2 hours
Remove the ribs from the oven, poke a hole in the foil and pour the meat juices into a clean bowl. Place the bowl in the fridge and let the fat set on top, then discard the fat and pour juices into bbq sauce.
Keep the ribs in the foil and bring to room temp before placeing in the fridge if you are not planning on grilling them right away.
Fire up your grill, brush bbq sauce on both sides of all the rib racks (Follw the recipe for bbq sauce further down the page) Grill over medium high heat for few minutes on each side and let the ribs char nicely
Serve right away with left over bbq sauce and fresh salads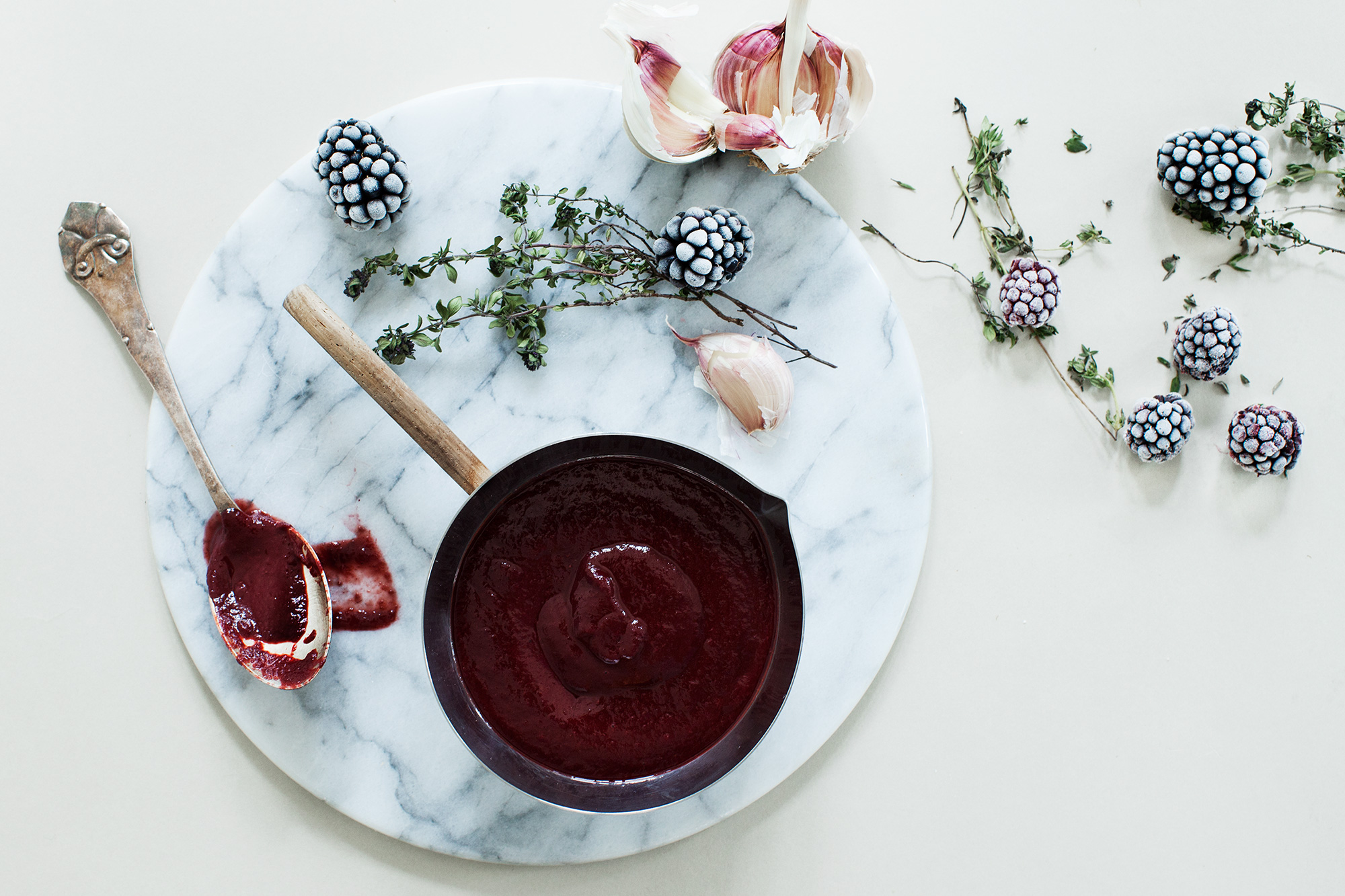 Recipe: Blackberry BBQ Sauce
Ingredients
1 tbsp.

Olive Oil

1

Onion

2

Cloves Garlic

1 tbsp.

Dijon Mustard

1 tbsp.

Tomato Puré

3 tbsp.

Bourbon

300 g (10 oz)

Blackberries

2 tbsp.

Brown Sugar

4 tbsp.

Vinegar

Juices from Ribs, to taste

Salt and Pepper
Directions
Finely chop onion and garlic then sauté in olive oil for few minutes or until onion is soft.
Add mustard, tomato puré and bourbon and let simmer for few minutes. Then add blackberries, sugar and vinegar. Let simmer until berries are soft and the sauce starts to thicken.
Put in a blender and spin until smooth. Then press through a fine sieve, discard solids. Return sauce to the pot.
When the ribs are ready in the oven poke a hole in the foil, pour the meat juices into a clean bowl and place in the fridge for the fat to set on top. Discard the fat and pour juices into bbq sauce to taste
Salt and pepper to taste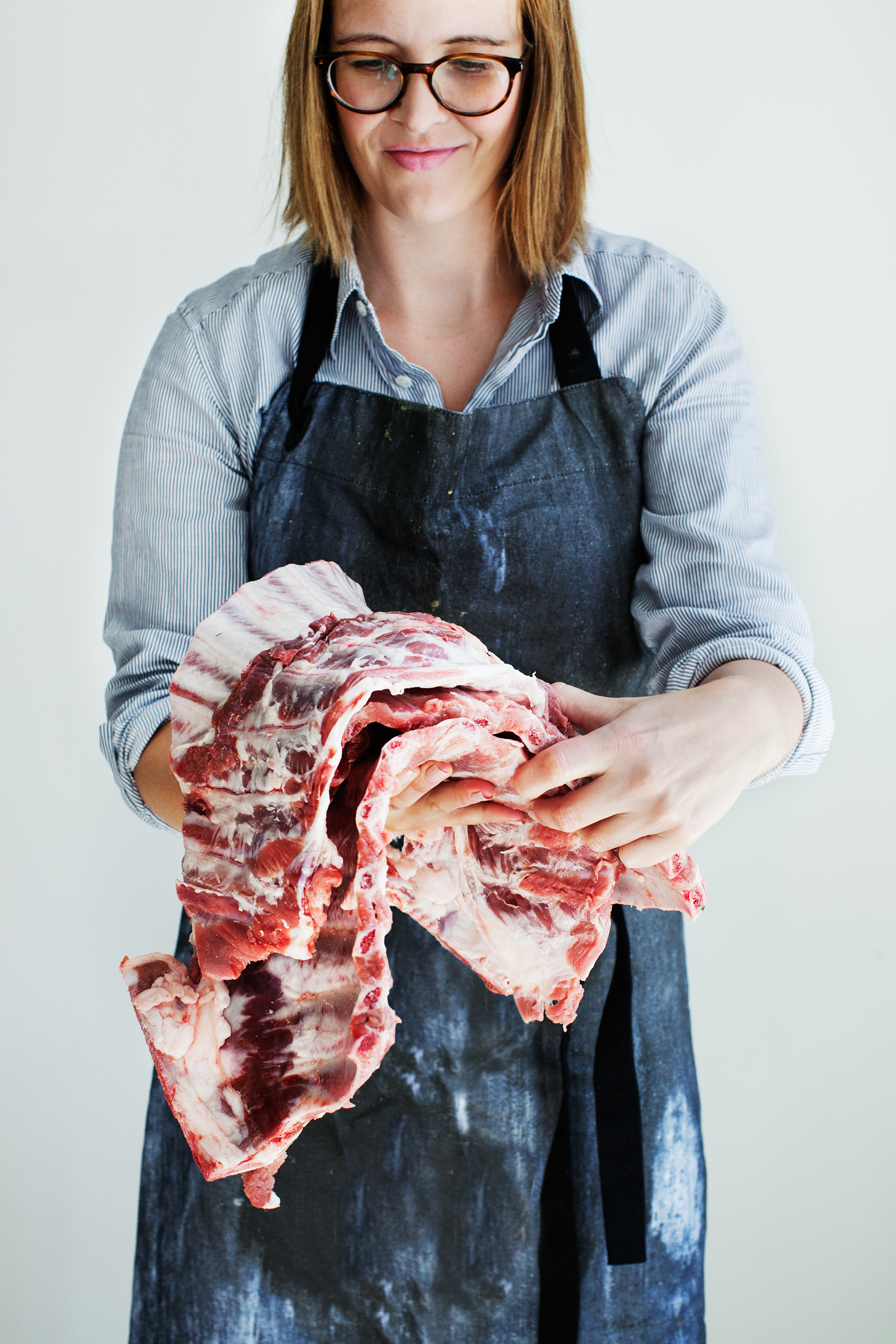 |
Published on July 1, 2015
|
Spare Ribs Recipe
Comments - I would love to hear from you