In North America the line between Apple Juice and Apple Cider is thin, and the only difference is in fact that the cider is raw. Cider is a freshly squeezed apple juice that has not undergone a filtration process to remove coarse particles of pulp or sediment. Apple juice on the other hand is juice that has been filtered to remove solids and pasteurized so that it will stay fresh longer.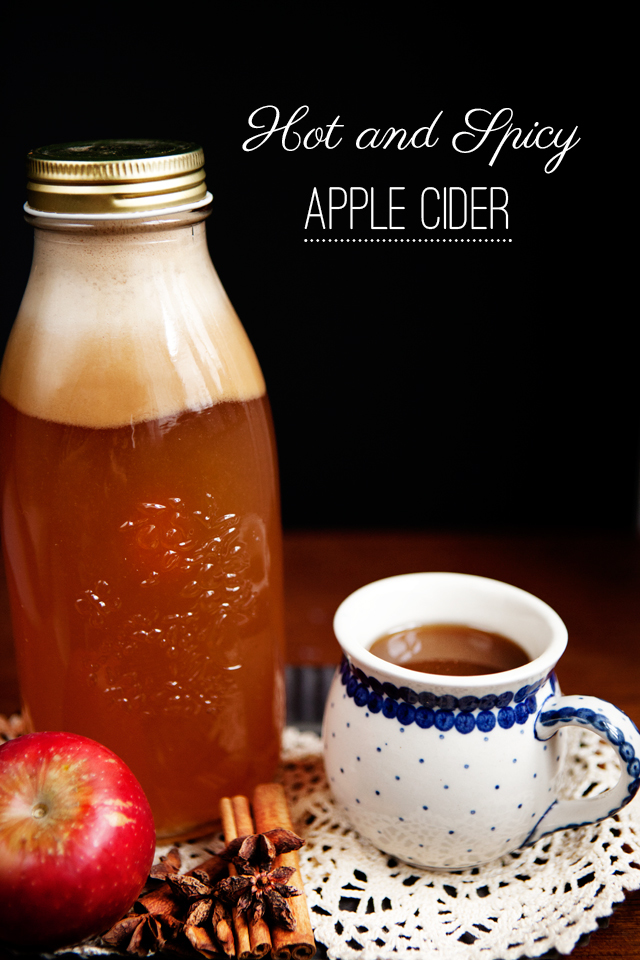 After a long walk or even apple picking on a breezy fall day, I highly recommend you warm your cold apple cheeks with this delicious, hot, spiced and spiked cider.
It might be a little wintery and even christmasy, but what the heck – It is delicious!
Here are more Apple Recipes; Apple Chutney – Apple Syrup – Homemade Applesauce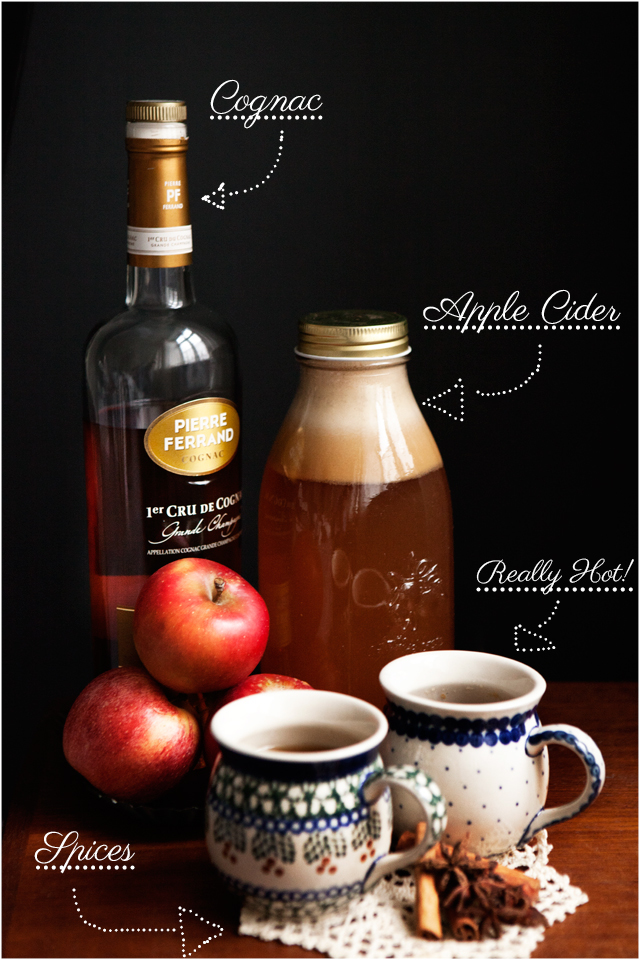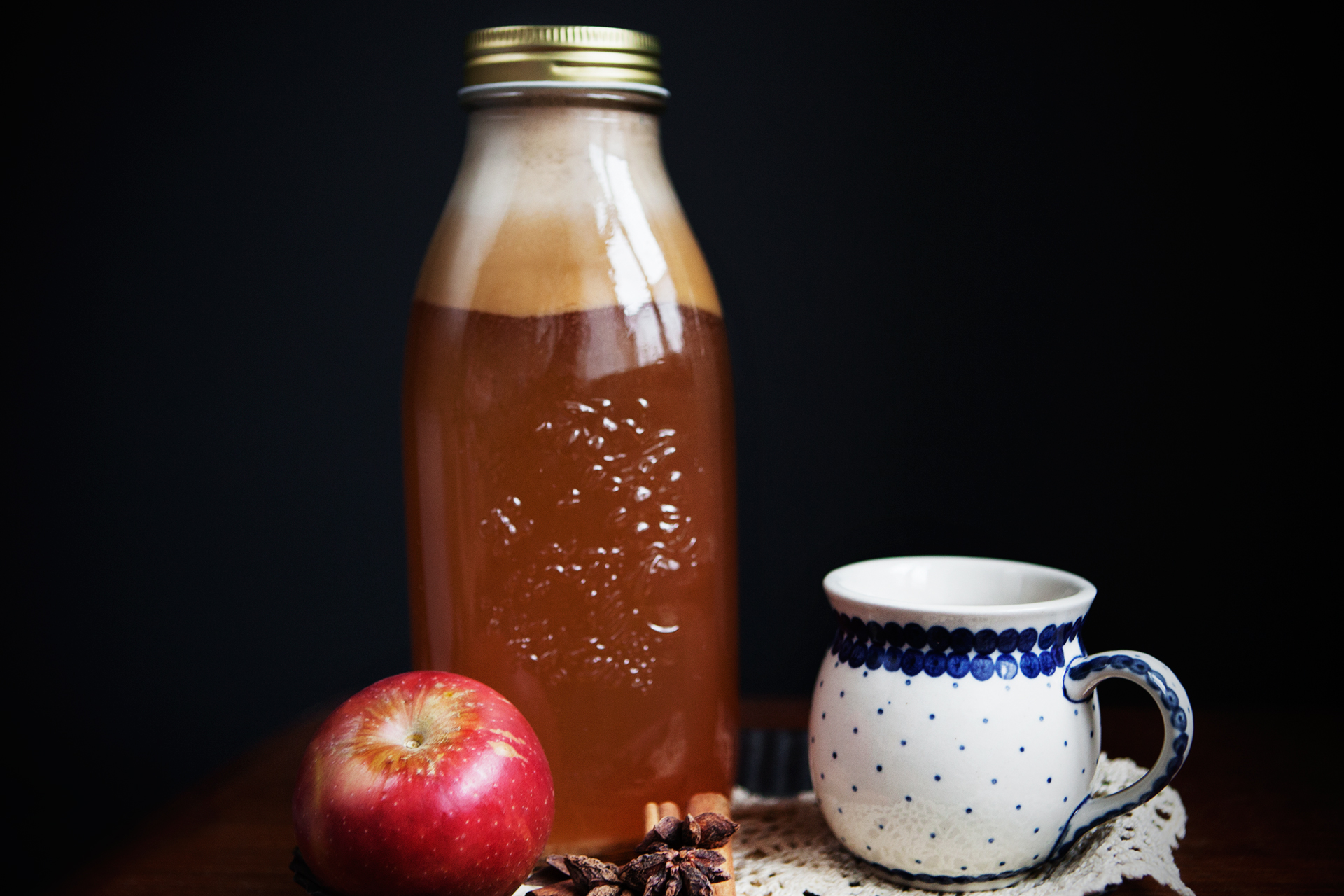 Recipe: Apple Cider
inspired by Sean Rembold at bonappetit.com
Ingredients
2 L (0,5 gallons)

Apple Cider - preferably homemade

2 tsp

allspice

1 tsp

nutmeg

4

whole cloves

3

cinnamon sticks

3

star anise

1

vanilla bean

A generous dash of Cognac, Calvados, or Bourbon
Directions
Combine cider, allspice, nutmeg, cloves,cinnamon sticks and star anise in a large pot
Scrape in seeds from vanilla bean and add both bean and seeds
Bring the spiced cider to a simmer over medium heat
Reduce heat to medium-low and cook just below a simmer until flavors meld (about 30  min)
Strain the cider through a sieve into another pot or heatproof punch bowl
Add a dash of Cognac and serve while steaming hot
|
Published on November 2, 2012
|
Apple Cider
Comments - I would love to hear from you