My 3 year old isn't particularly picky when it comes to food. But raw vegetables are not his favorite and it can sometimes be a little tricky to have him eats his greens. Unless there are peas!
The kid will eat one million peas without hesitation so I try to sneak them in everywhere and in everything.
So here is an easy peasy, fresh and crunchy pea salad recipe that goes with all your grilled meat and fish this summer!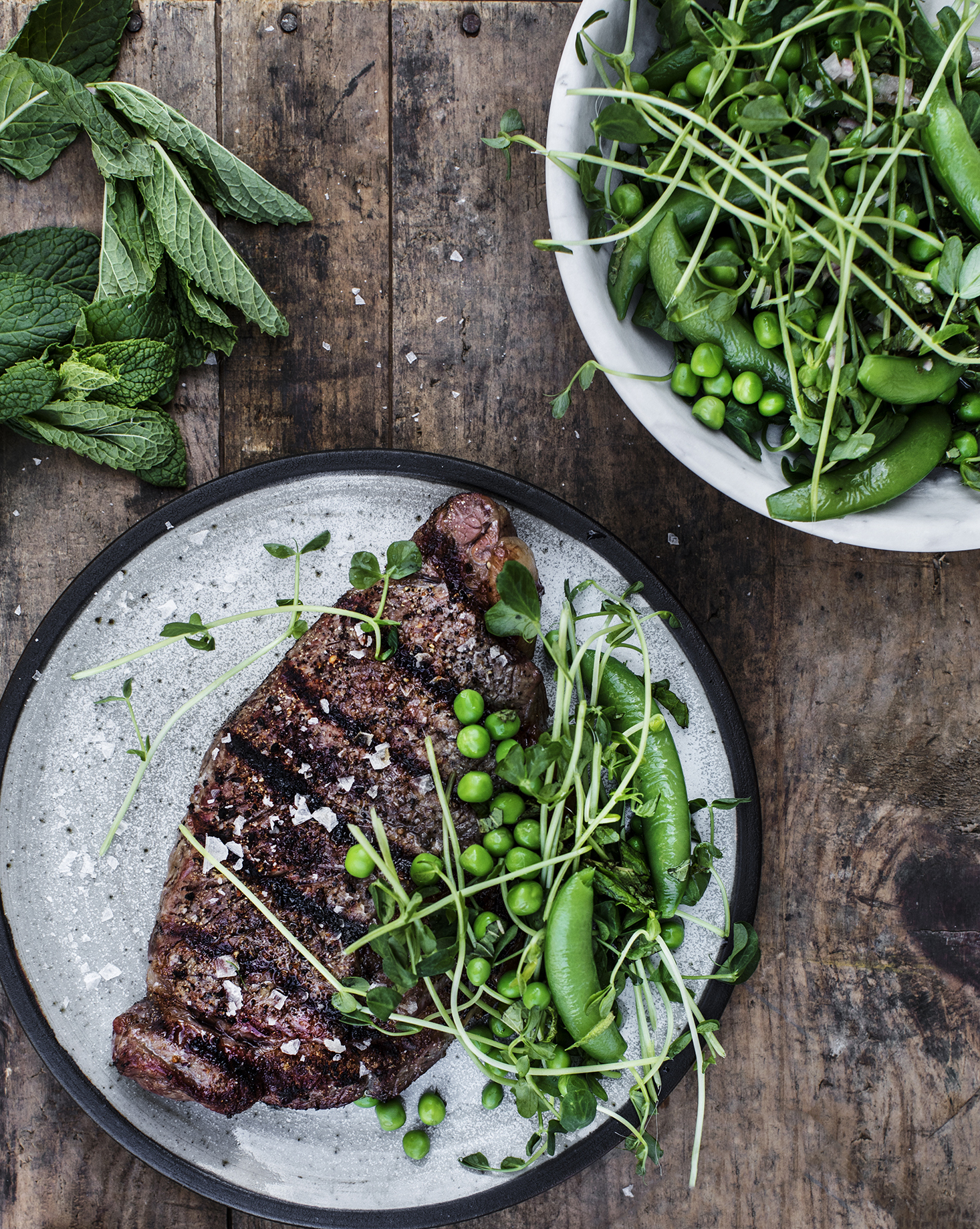 Entrecote (ribeye without the bone) is great for the grill – season it with salt and pepper, grill 3-4 minutes on each side for medium rare, serve with pea salad and dinner is ready within 15 minutes!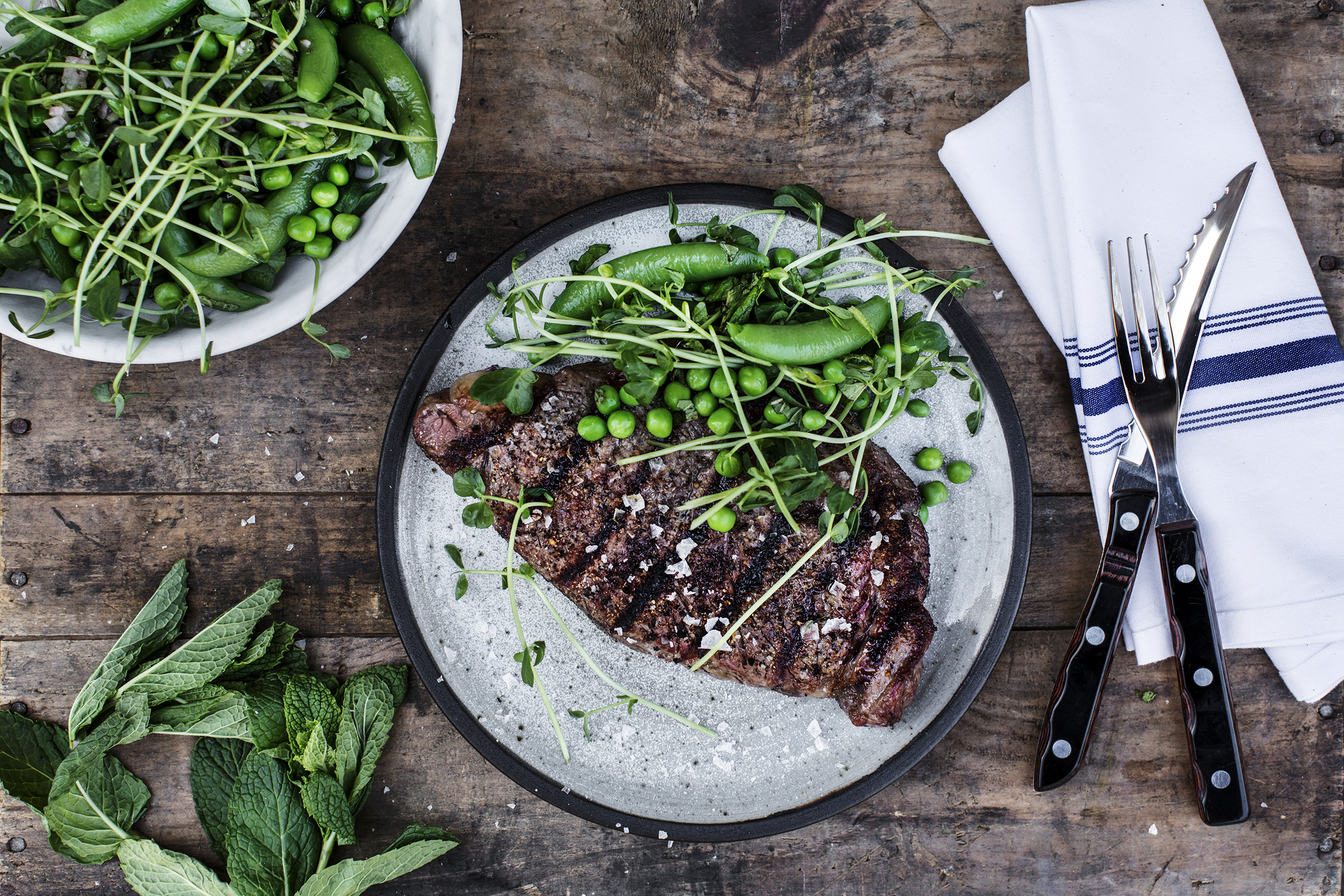 Recipe: Pea Salad
Ingredients
1 cup

Peas

4 oz

Sugar Snap Peas

2 handful

Pea Shoots

1 handful

Fresh Mint

1

Shallot

3 tbsp.

Olive Oil

2 tbsp.

Sherry Vinegar

1/2 tsp.

Oregano

Salt & Pepper
Directions
Shell the peas and blanch them in lightly salted water for 1 minute. Place immediately into an icebath
Whisk oil, vinegar, oregano and finely chopped shallot together
Wash snap peas, pea shoots and mint. Drain peas from ice bath.
Pour the vinaigrette over the salad, salt and pepper to taste.
|
Published on June 15, 2017
|
Pea Salad
Comments - I would love to hear from you