This Whiskey Beet Cocktail warms you up with its smokey sweetness and I recommend enjoying it wearing an oversized knitted sweater with jazz on the turntable.
Beetroot is a fall classic, with its earthy flavor, warming sweetness and dramatic color. Beets go great with other earthy flavors but to much soil or dirt isn't all that delicious, so simply add a little citrus and the sweetness will sing.
Beets are high in many vitamins and minerals; potassium, magnesium, zinc, iron and folic acid to name a few. They give great energy, strengthen the immune system and have a very good effect on the liver and do wonders for the blood pressure.
The beet greens or leaves are also edible and are similar to spinach in flavor and texture. Next time you press beet juice, let the leaves go in the juicer as well, or you can sauté them in a pan with a little garlic, chili and olive oil – which makes a great side for fish or pork.
If you do not have a juicer and if your supermarket doesn't sell beetroot juice, you can always put the beets in a blender with a little bit of water and then strain the liquid through a fine strainer. It doesn't give you exactly the same results, but it is definitely better then not making this drink.
If you are into beets in general, check out my Thai Beet Soup Recipe.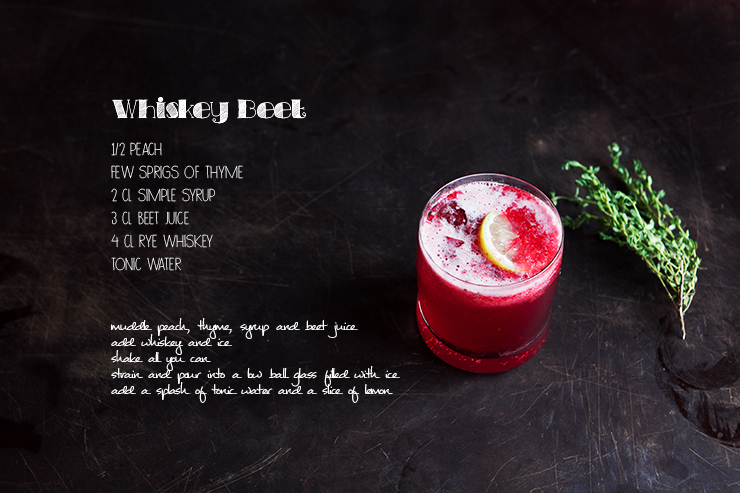 Pinterest Perfect Picture ↑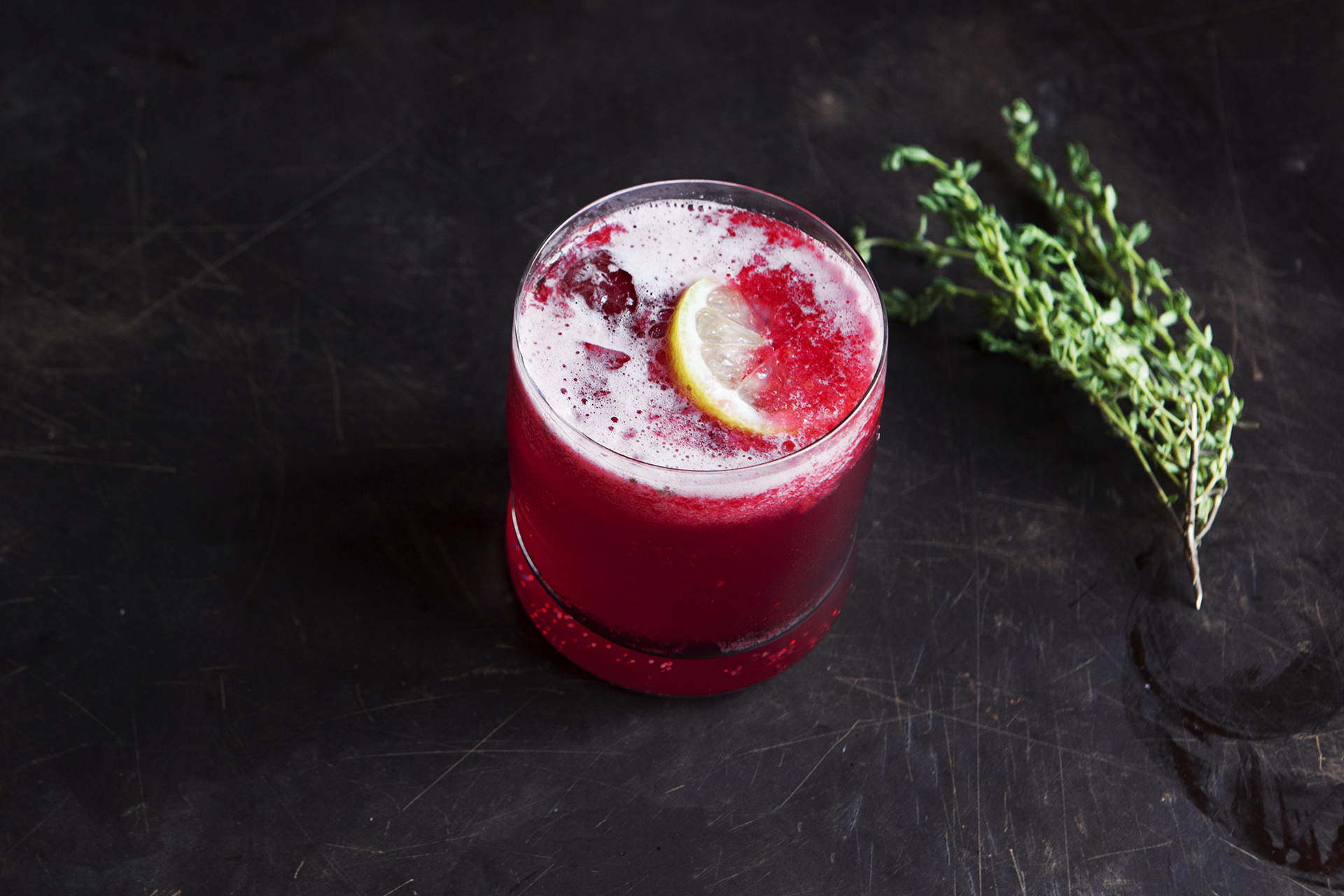 Recipe: Whiskey Beet Cocktail
Makes one drink
Ingredients
1/2

Peach

Few Sprigs of

Thyme

2 cl (1 tbsp)

Simple Syruo

3 cl (1 oz)

Beetroot Juice

4 cl (1,5 oz)

Whiskey

Splash of

Tonic Water

Slice of

Lemon
Directions
Muddle the peach, thyme, simple syrup and beet juice in a shaker
Add Whiskey and ice - Shake all you can
Fill a low ball glass with ice and strain the drink over
Add a splash of Tonic Water and a slice of lemon
|
Published on September 3, 2014
|
Whiskey Beet Cocktail
Comments - I would love to hear from you