I served this Peach Sorbet for a friend who took one bite, looked at me and said "this is a grown-up dessert".
It's a little spicy, not too sweet and the thyme syrup adds a subtle earthiness. Yes Please!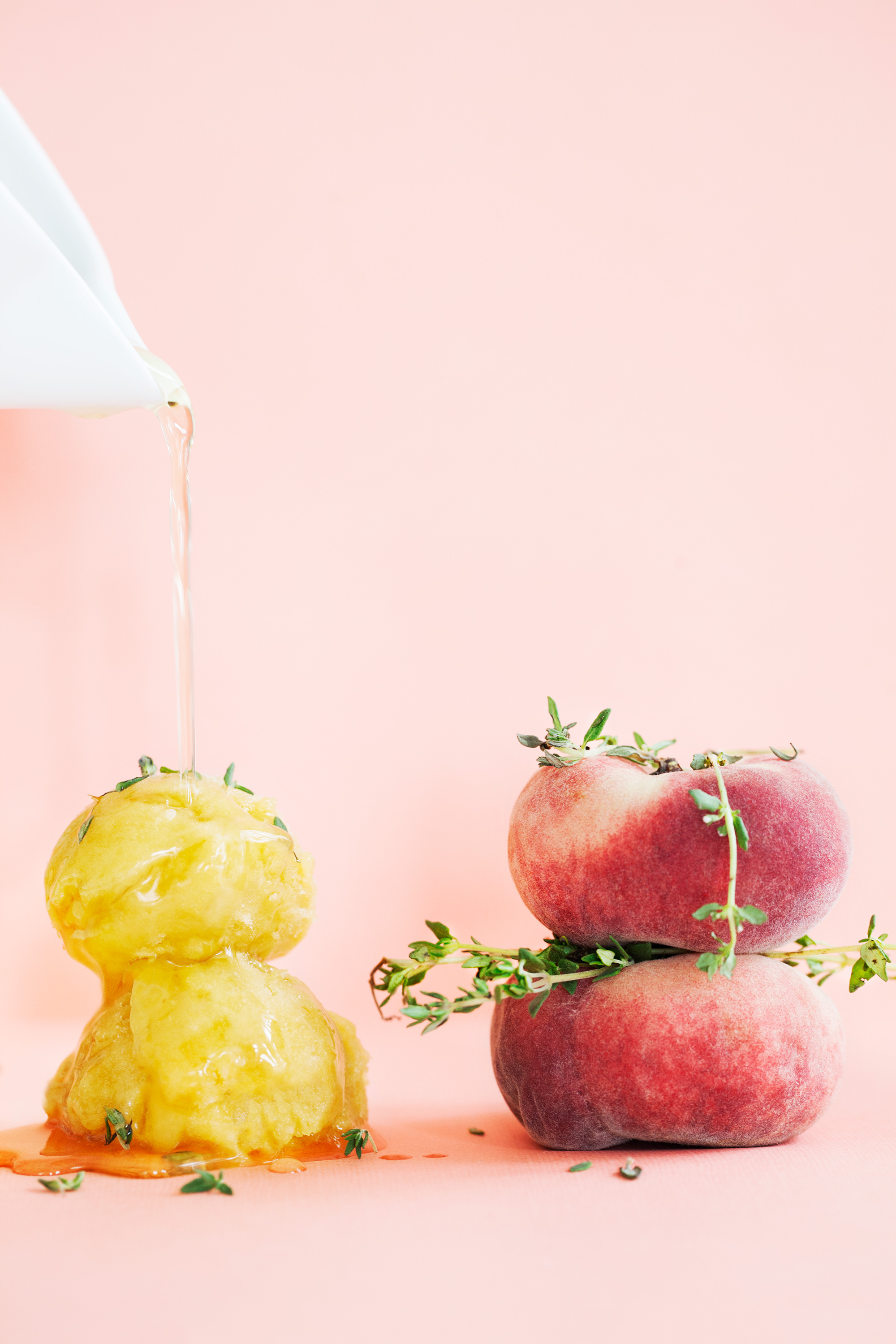 There are more than 2,000 varieties of peaches. To find the best peach, first take a whiff: a ripe peach should be sweetly fragrant. Next give the peach a gentle squeeze: a ripe peach won't be too hard; it should be soft to the squeeze.
Keep in mind that the color of a peach tells more about what variety it is than its maturity or ripeness. So don't assume the best peach has a peachy color; it could be more white or greenish white than peach colored. (source: Harvest to Table)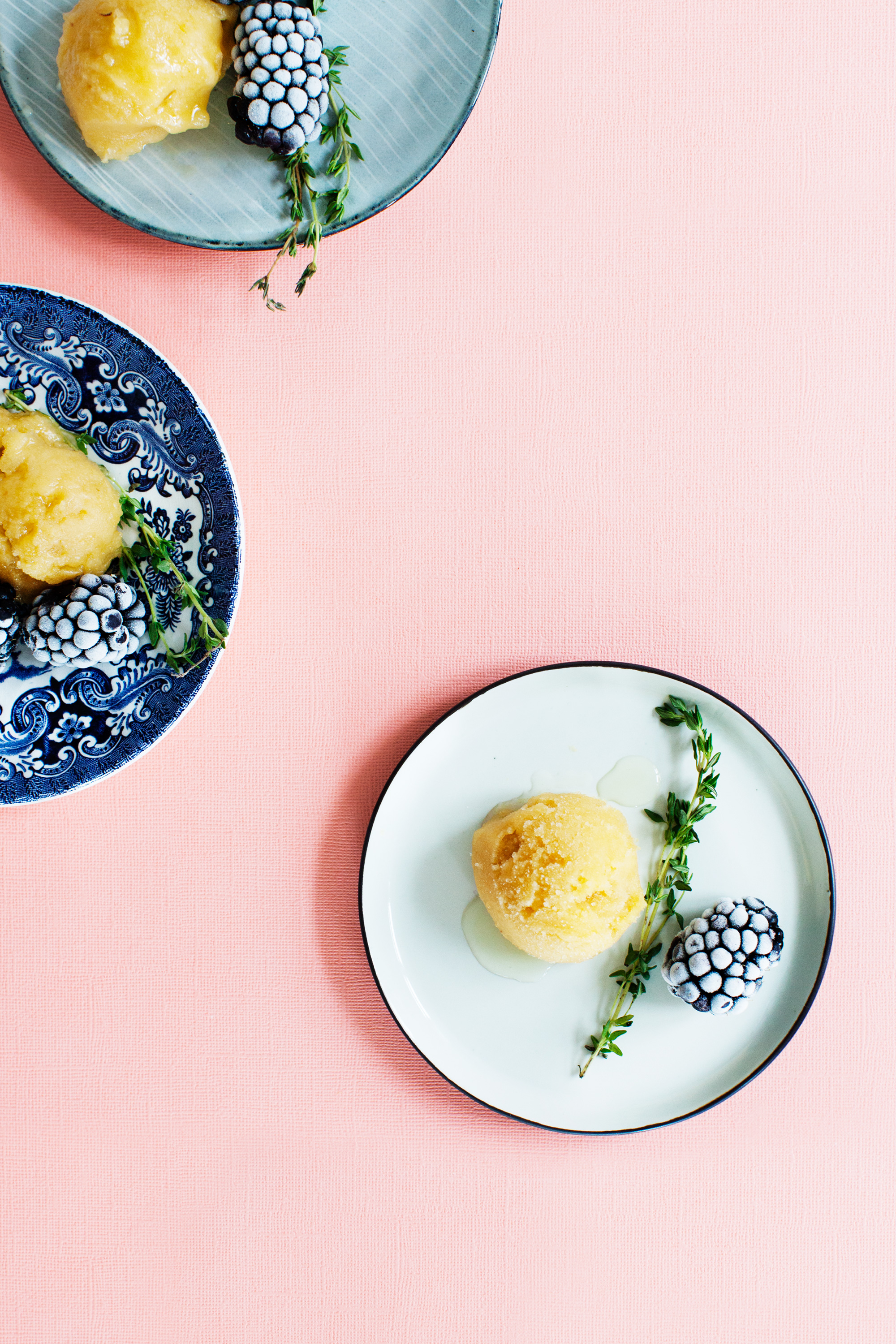 This Peach Sorbet Recipe with Ginger is a quick solution for making a summer dessert that kicks ass. It is fresh and packed with flavor!
– Pour a little champagne over a scoop of the sorbet and you have a perfect pallet cleanser between dinner courses.
– Serve it with a rich Chocolate Pie to add lightness and freshness.
– Or have it for breakfast or dinner on a hot, hot summer day – it's that good!
If sorbet isn't your preferred summer treat, how about a cherry ice cream or Banana Ice Cream instead?
Or, you could keep it simple and make my popular Peach and Thyme Cocktail – Cheers!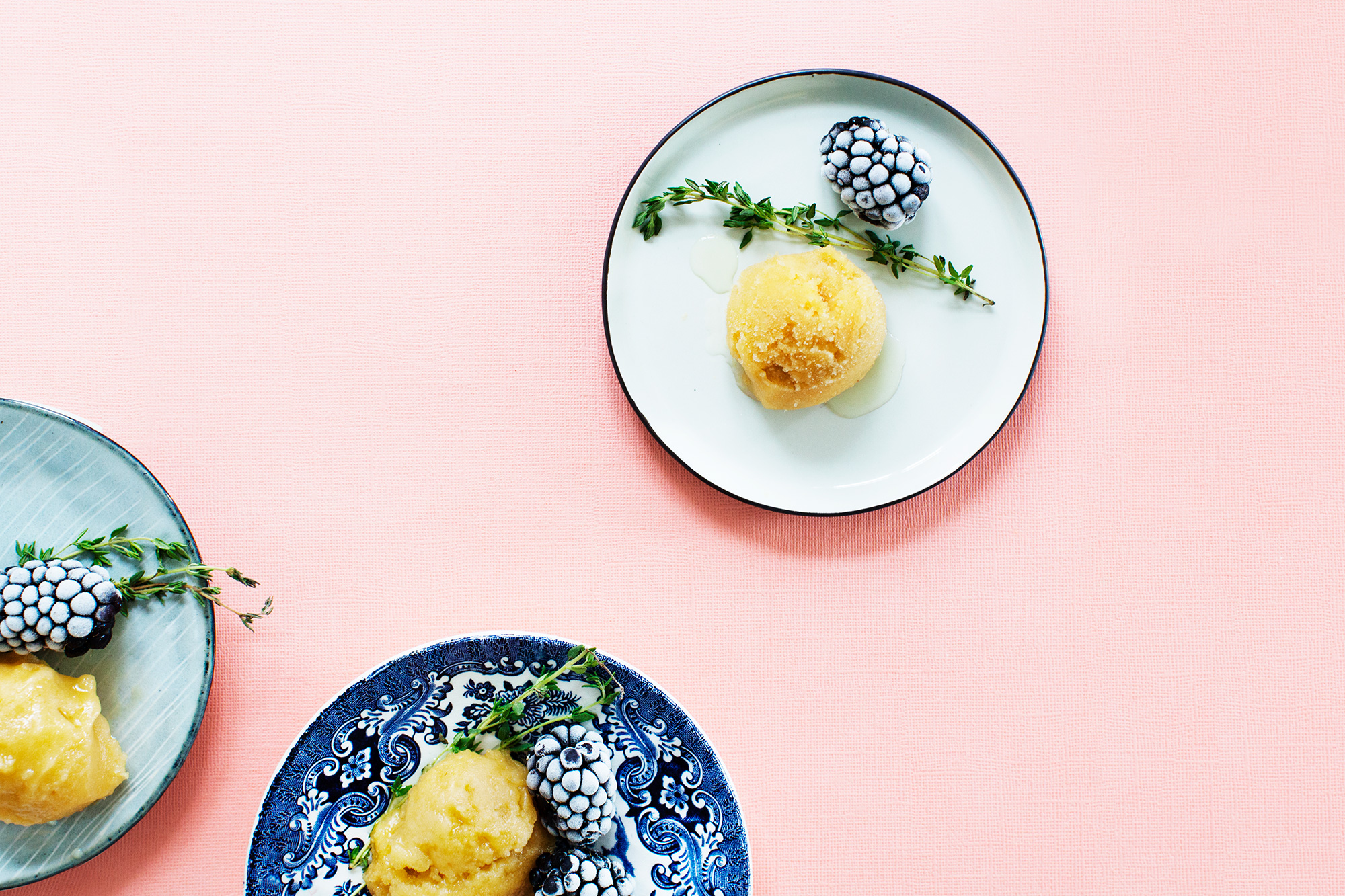 Recipe: Peach and Ginger Sorbet
*Ginger Syrup Recipe
Ingredients
1kg / 4-5 cups

Peaches, pitted peeled and cut into pieces

100 g (3,5 oz)

Ginger

1,5 dl (1/2 cup)

Ginger Syrup*

4 tbsp.

Lemon Juice
Directions
Place peeled, pitted and cut peaches into a blender along with ginger and ginger syrup. Spin until smooth
Then strain the fruit mixture and add lemon juice
Churn for few minutes in a ice cream maker and then pour into a freezer safe container and freeze for few hours.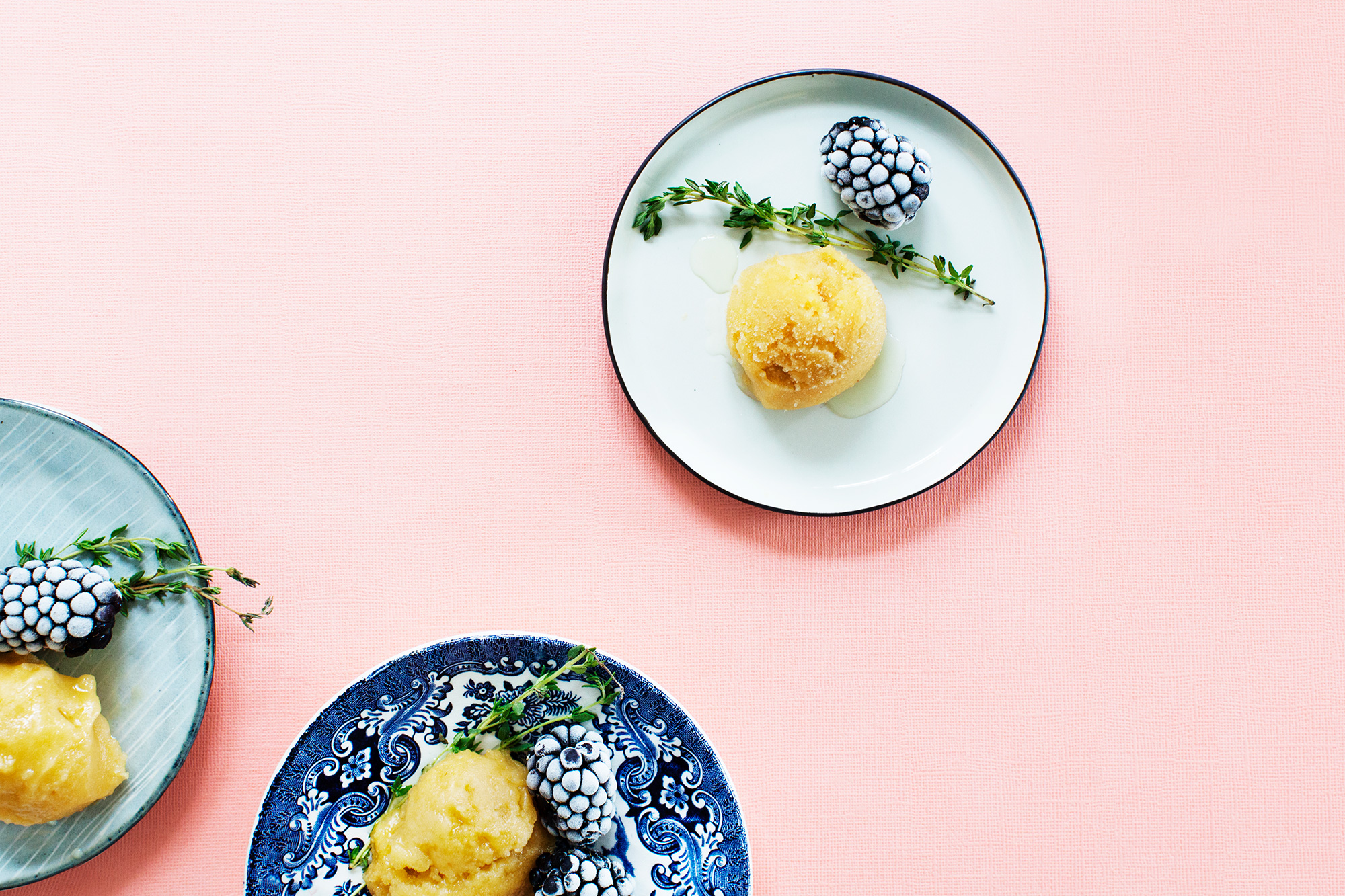 Recipe: Thyme Syrup
Ingredients
1 Cup

Water

3/4 Cup

Sugar

8

Fresh Thyme Sprigs
Directions
Place water and sugar in a saucepan and bring to a simmer and let cook until sugar is completely dissolved.
Add the thyme sprigs and let steep until the syrup is completely cold. Then strain and discard thyme
Store in a glass jar in the fridge for up to a week
|
Published on August 3, 2015
|
Peach Sorbet Recipe
Comments - I would love to hear from you