A warm pear and fennel salad with hazelnuts and blue cheese. Perfect with any and all Holiday Meals: being it duck, turkey, goose or a leg of lamb.
With all the textures and flavors, crunchy, soft, strong, mild, salty and sweet this salad might just become your favorite of all time.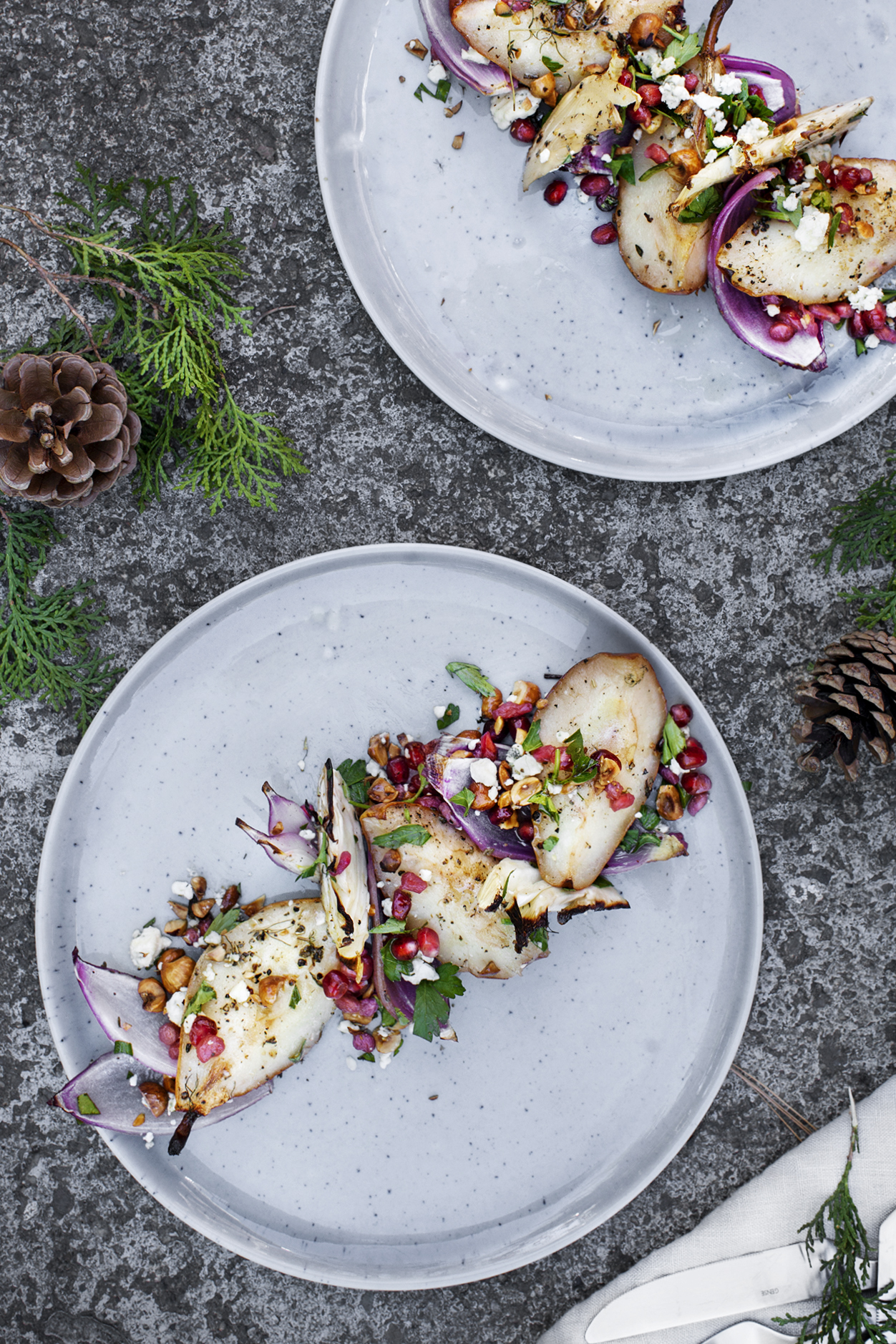 Need some more inspiration for a Holiday Side dish? Check out my Citrus and Fennel Salad for freshness and my Apple Chutney Recipe for warmth and spice.
Or are you looking for more pears? I made this Pear Jam with Rosemary years ago and it hasn't failed me yet. (do not dare to judge for the crappy 6 years old photo 😉 )
Here are some other Pear recipes from around the web:
Pear Chips
Sausage and Pear Stuffing
Pork Chops and Poached Pears
Pear and Bacon Grilled Cheese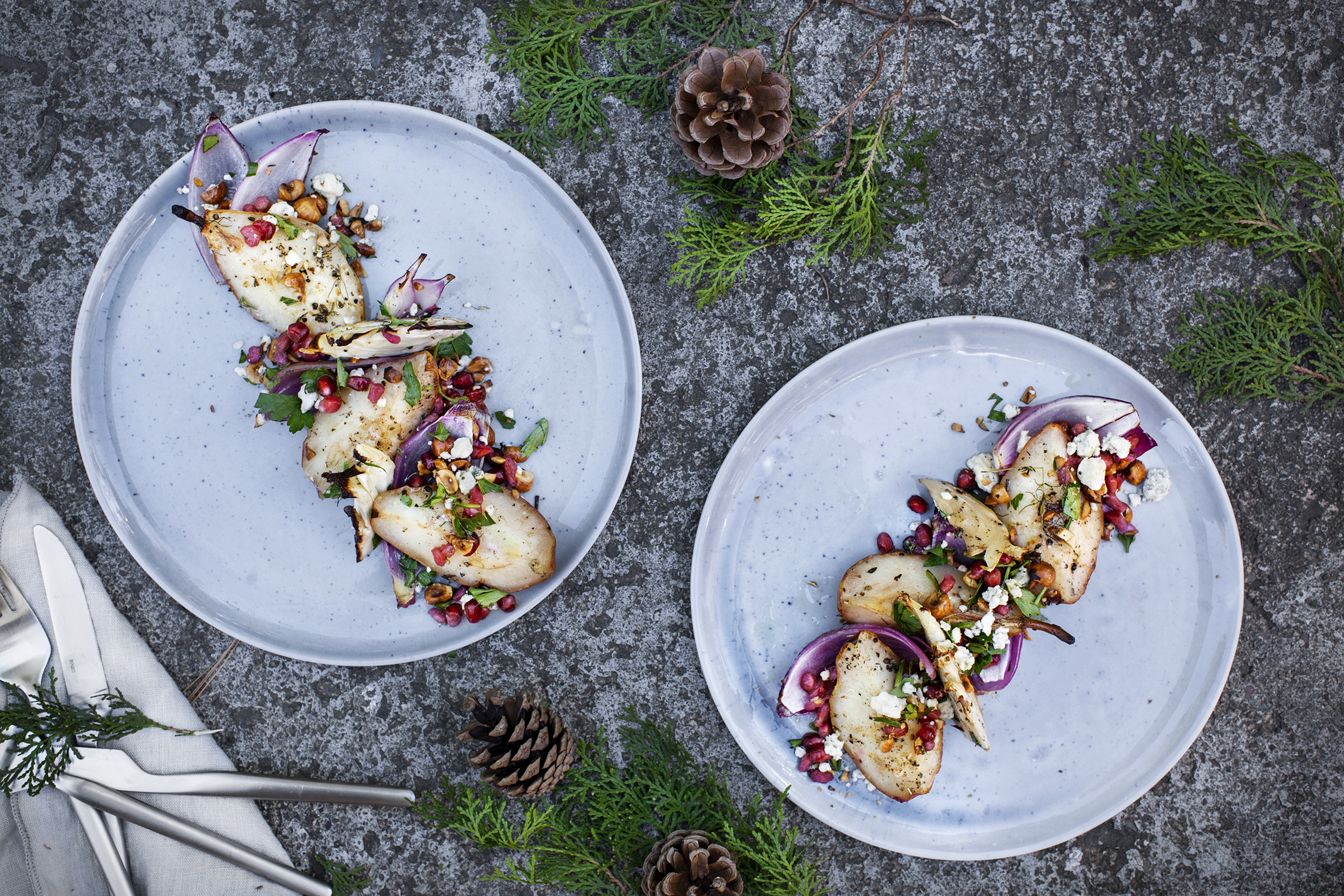 Recipe: Pear and Fennel Salad
Serves 2-4
Ingredients
2

Pears

1

Red Onion

1/2

Fennel Bulb

2

Bay Leaves

Several

Thyme Sprigs

1 tsp.

Dried Sage

3 tbsp.

Olive Oil

2 tbsp.

Apple Cider Vinegar

Salt & Pepper

Handful

Hazelnuts

1/2

Pomegranate

Handful

Parsley

40 g (1 1/2 oz)

Blue Cheese
Directions
Chop pears, onions and fennel into similar sized wedges and place in an oven proof dish along with bay leaves and thyme sprigs. Drizzle with olive oil and vinegar. Sprinkle with sage, salt and pepper.
Roast the veggies in the oven at 180°C (355°F) for 25-30 minutes or until fennel and onions have softened.
Place the hazelnuts on a baking tray and roast in the oven at 180°C for 8 minutes or until darkened and fragrant. Remove their skin by placing the warm nuts in a kitchen towel and rubbing them together. Chop roughly and set aside.
Remove the seeds from the pomegranate, chop the parsley finely and crumble the blue cheese
Arrange the warm pear wedges, onions and fennel onto plate(s), sprinkle with pomegranate seeds, parsley and blue cheese. Drizzle some of the liquid from the oven dish over.
|
Published on November 8, 2017
|
Pear and Fennel Salad Recipe
Comments - I would love to hear from you