Do you feel like eating breakfast that is high in Protein, Fibre and  Calcium? If the answer is yes, you should be having a delicious chia pudding every morning!
To add to the list of great things chia seeds bring to the table:
They are stuffed with Antioxidants which is, as we know, great for your skin and cells and chia seeds have as much Omega-3 in 2 tablespoons as 100 g of salmon!
Good Morning Goodness!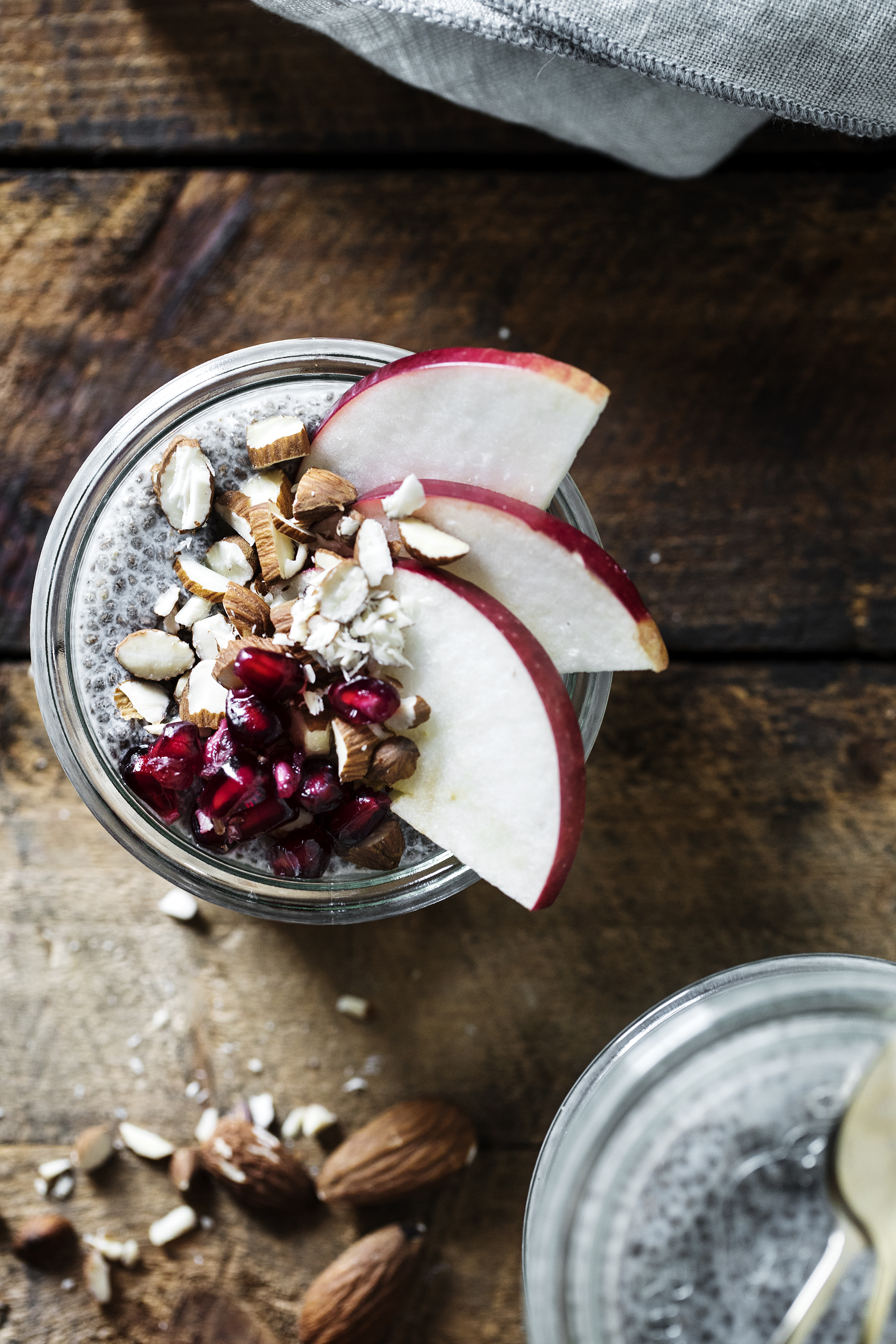 A little more info on chia
Typically, chia seeds are small, black/brown ovals shaped seeds. Chia seeds are hydrophilic and can absorb up to 12 times their weight in liquid when soaked. Soaked seeds develop a distinctive gel texture which I choose to call pudding.
Apparently, if you make a gel out of ground chia seeds you can use that to replace as much as 25% of the egg and oil content in cakes – I need to try that one! 
Do you need of more Breakfast Inspiration?

Here are a few of my other yummy and healthy breakfast recipes: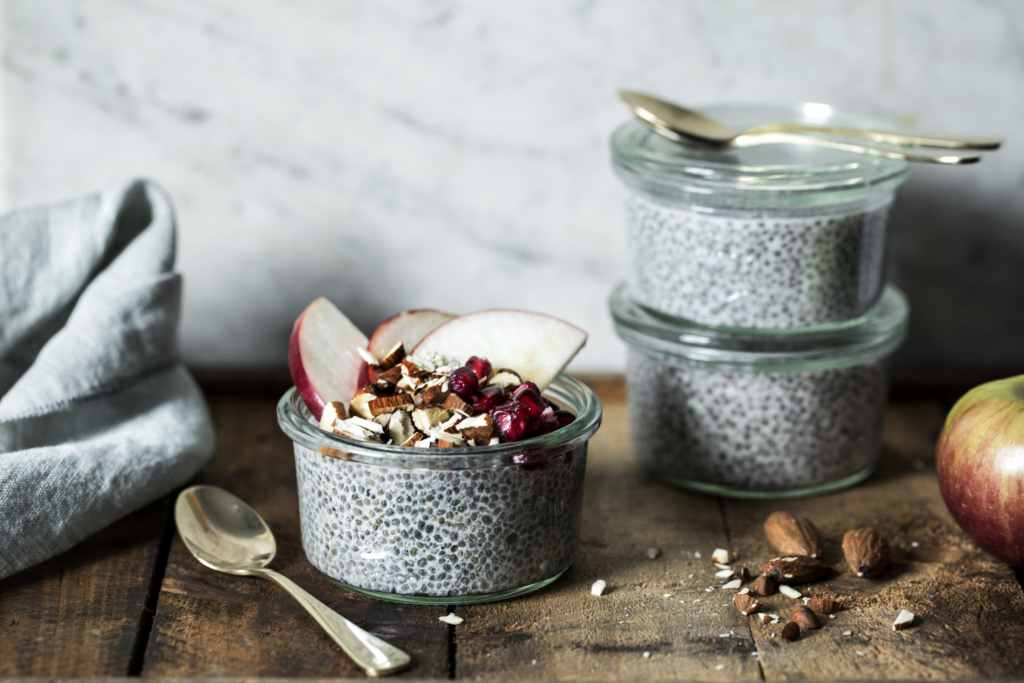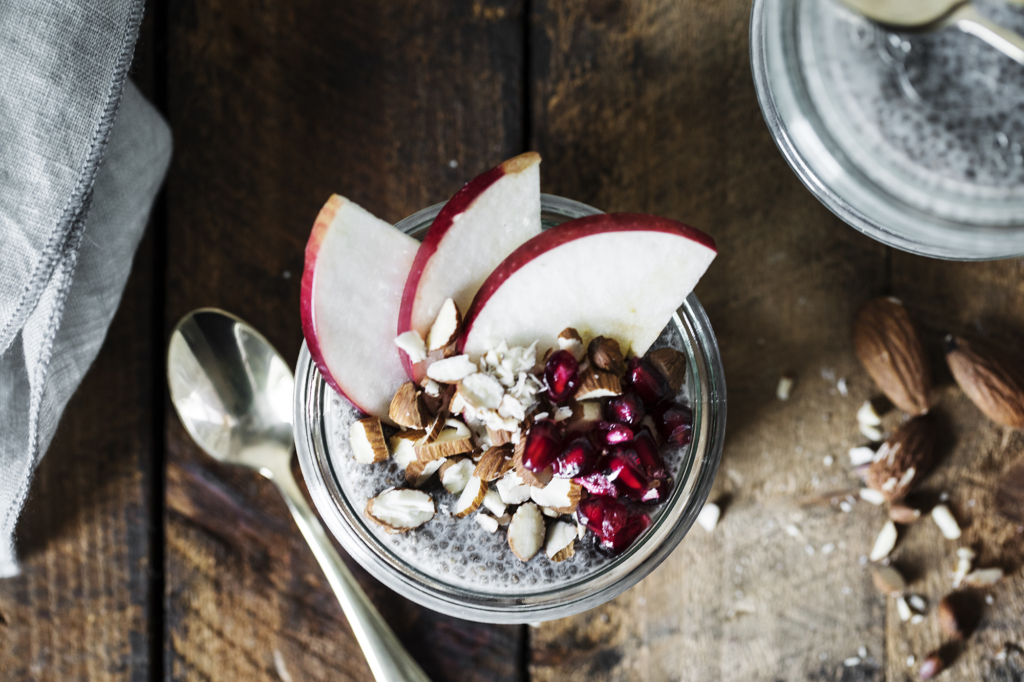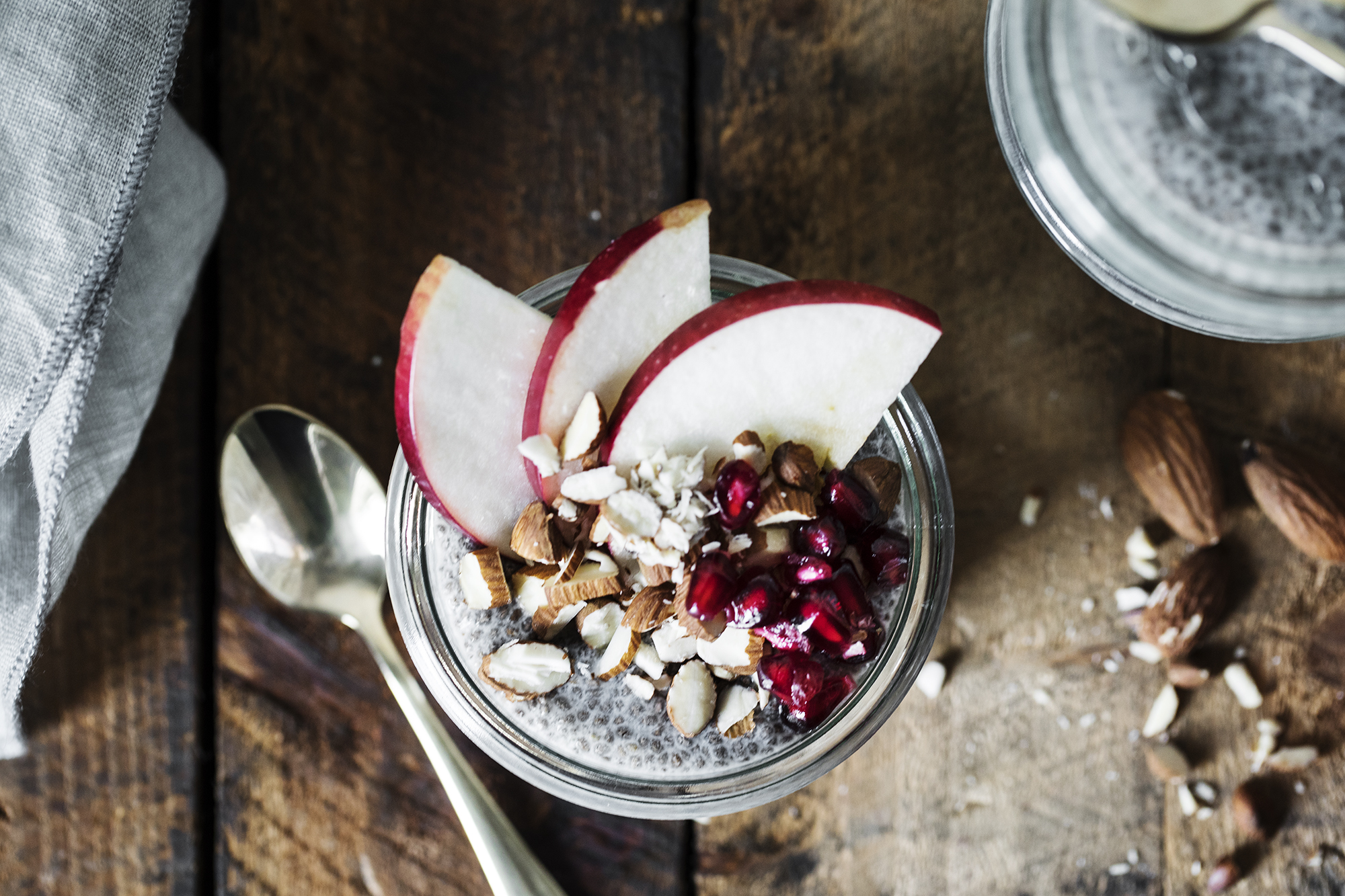 Recipe: Chia Pudding with Coconut and Apple
Ingredients
3 1/2 tbsp

Chia Seeds

2 dl (1 cup)

Almond Milk

1 dl (1/2 cup)

Coconut Milk

2 tbsp.

Lime Juice

1/2

Apple

Almonds

Pomegranate seeds

Coconut flakes
Directions
Stir together chia seeds, almond milk, coconut milk and lime juice. Place in the fridge for minimum 3 hours, preferably overnight.
Right before enjoying, slice apple, chop almonds, and come on top of your pudding along with a sprinkle of pommegranit seeds and coconut flakes
This recipe was developed for Netto
|
Published on January 10, 2017
|
Chia Pudding Recipe
Comments - I would love to hear from you