This Chestnut Puree Recipe sings a Holiday Cheer like it was Frank Sinatra himself. Smooth, hearty and slightly boozy makes the puree a perfect addition to your Holiday Cheese Plate and Christmas Morning Brunch (a little bourbon for breakfast doesn't hurt!)
I am throwing a Holiday Party this weekend and along with nutty cheeses and this Chestnut Puree I will be serving my all time favorite Holiday Cocktail Spiced Old Fashioned and of course the Scandi Classic Glögg.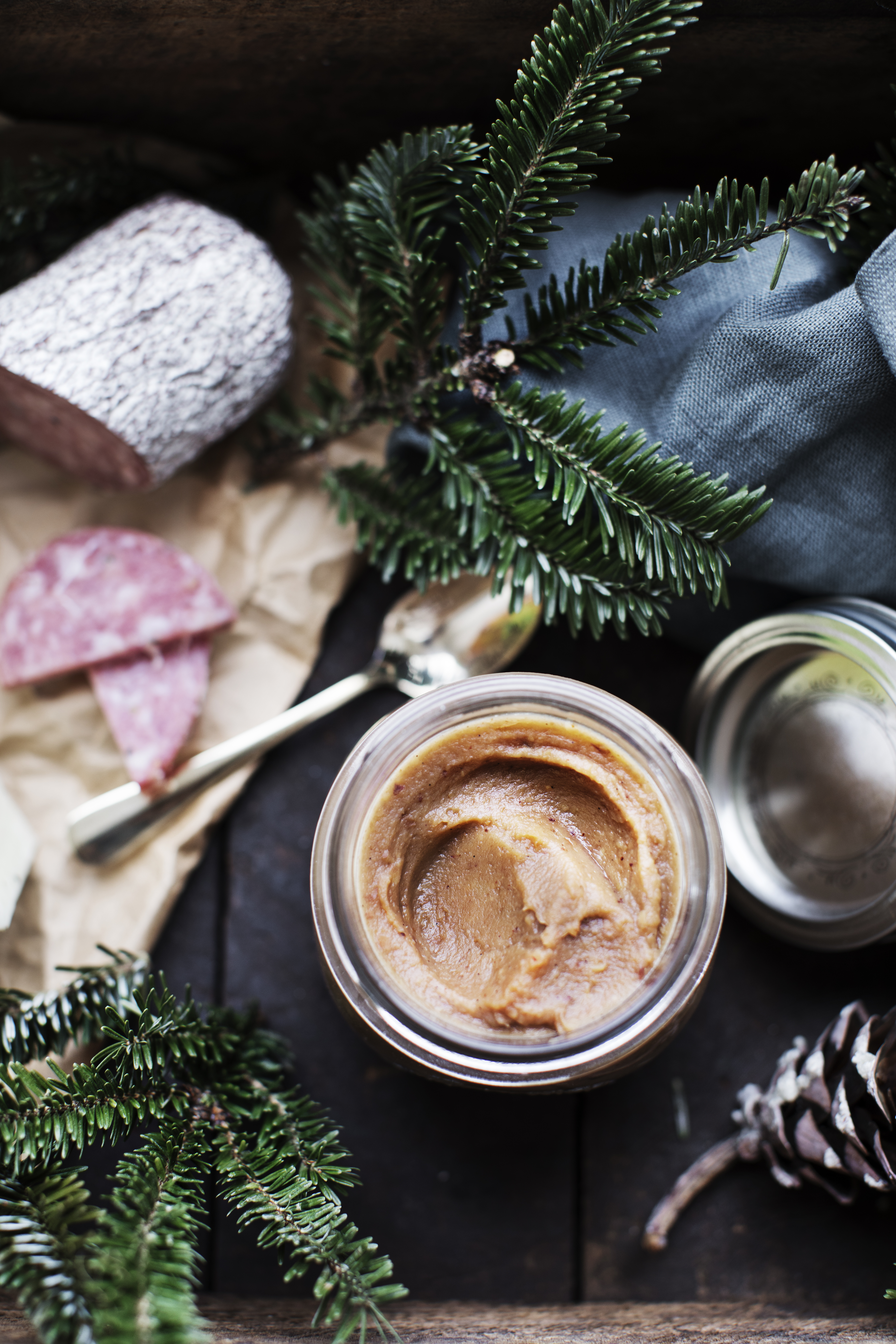 Chestnuts:
I like to make things from scratch, but there are certain things I find to time consuming and not worth the hassle. One of those things is to roast my own chestnuts. I do buy jarred chestnuts, but I am also conscious about buying good quality nuts with nothing added to them. No sugar, no preservatives – just good old roasted and peeled chestnuts in a jar.
If you have time you desperately need to spend, by all means, get fresh chestnuts. With a sharp knife cut an x in each chestnut, place them x side up in a roasting pan and pop in a 220°C(425°F) hot oven for about 25 minutes. Then peel them while still hot.
PS: Make sure you are getting regular chestnuts and not water chestnuts – not the same thing you know 😉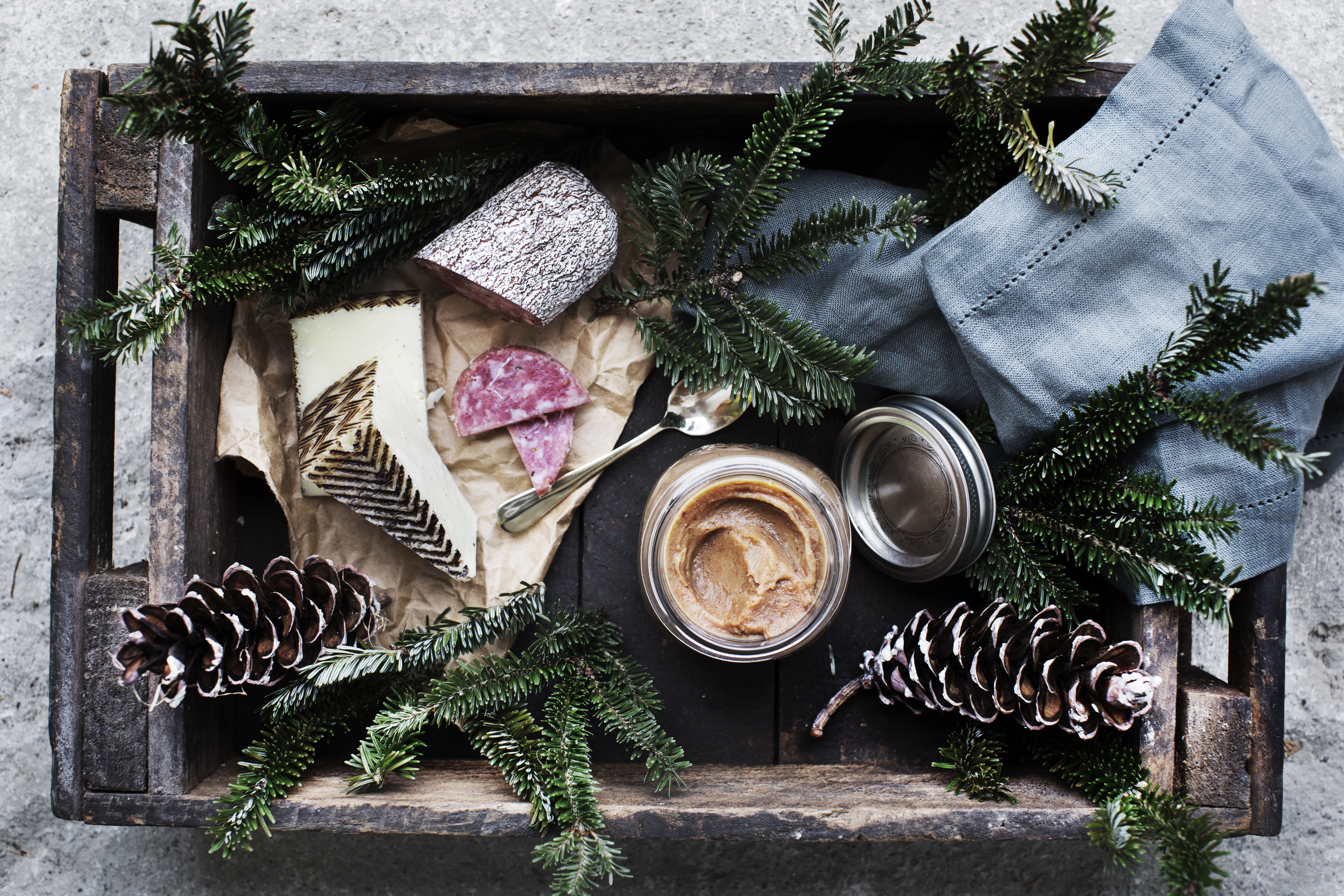 Need some more ideas for you Holiday Party or Cheese Plate? Check out these recipes: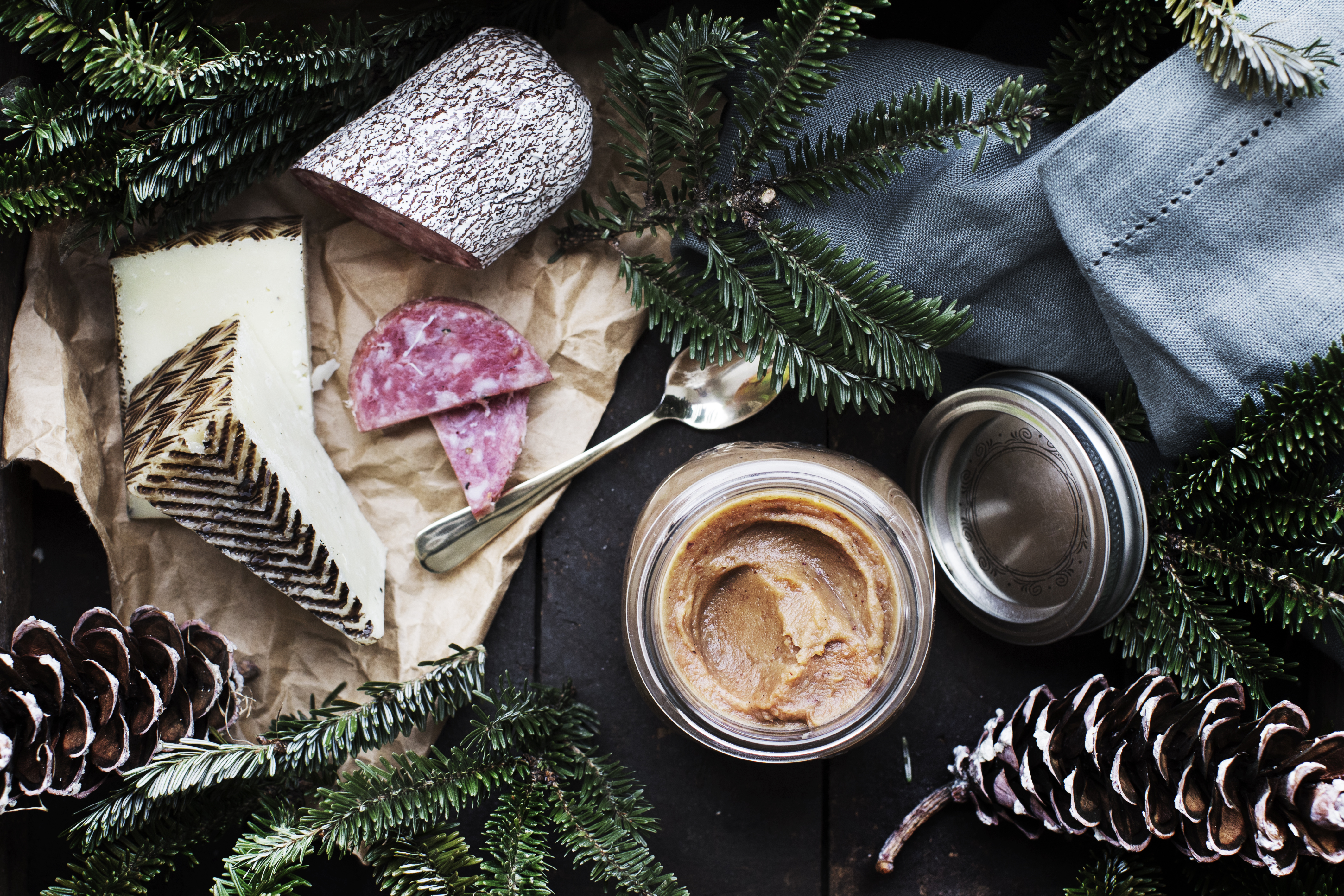 Recipe: Chestnut Puree
Ingredients
200 g (7oz)

Roasted and Peeled Chestnuts (see note above about choosing chestnuts)

3 dl (1 ¼ cup)

Water

1 tbsp

Sugar

1 tbsp

Brown Sugar

1/2

Vanilla Bean

1 1/2 tbsp

Bourbon

Pinch of

Salt
Directions
See instructions above if using fresh chestnuts!
Scrape the seeds out of the vanilla bean and place along with pod, roasted and peeled chestnuts, water and sugar in a saucepan. Let simmer for 20 minutes or until nuts are tender.
Fish out the vanilla pod and discard, or use to infuse other holiday things, like glögg or jam.
Place the nuts in a food proseccor along with 1/2 of the liquid you boiled them in. Add Bourbon and salt and spin until everything is incorporated. Stop to scrape down the sides and add more liquid if the puree seems dry. I usually end up using 3/4 of the cooking liquid.
Keep the processor spinning until you have a smooth, butter like spread.
Store in a sterilized jar for up to couple of weeks. Store in the fridge after opening.
Serve with sourdough bread, on a cheese plate or on your Holiday Pancakes (a little bourbon for breakfast doesn't hurt!)
|
Published on December 13, 2017
|
Chestnut Puree Recipe
Comments - I would love to hear from you